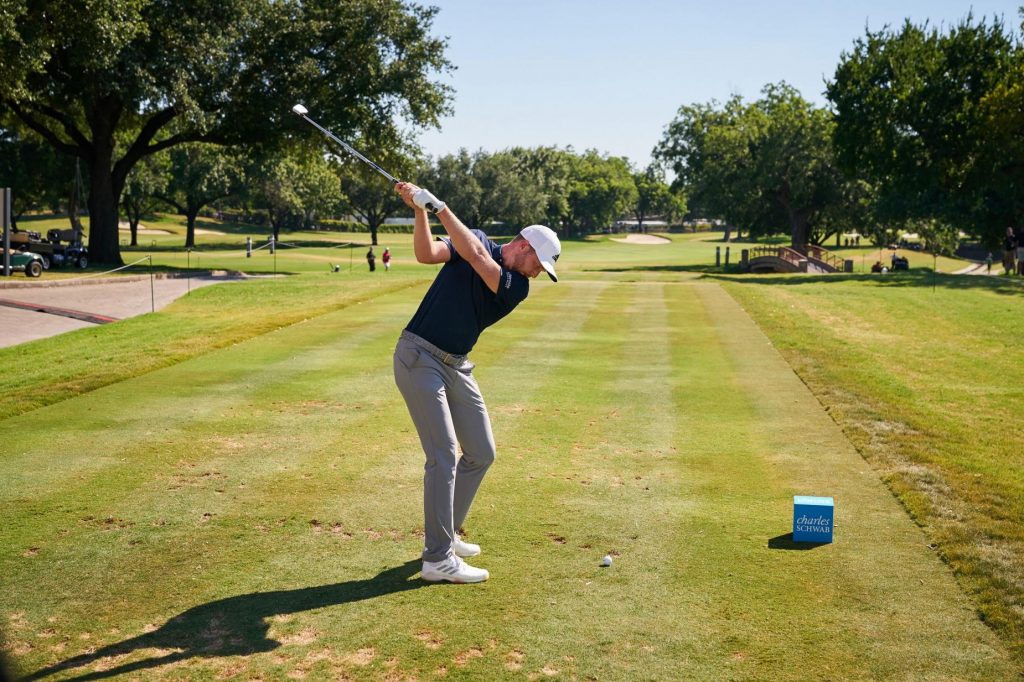 6th July 2020 | IGT Challenge Tour
Berger Claims Colonial as PGA Tour Returns
Longshot Outduels Big Boys
The Charles Schwab Challenge is normally an unheralded stop along the PGA Tour but because it was the first tournament held after the COVID-19 hiatus, it could have been The Masters at Augusta for all of the attention it has been attracting. The field was expanded to accommodate the many golfers who wanted to grip it and rip it after three months on the shelf.
Many of the top guns who would normally spurn the CSC were more than happy to be there, but in the end, it was an unlikely hero who outdueled the likes of Rory McIlroy, Justin Thomas, Justin Rose, Jordan Spieth, and Jon Rahm to name a few of the household names. If you included Daniel Berger in your golf picksover the weekend then you were handsomely rewarded with a 60-1 shot.
Berger defeated Collin Morikawa in a playoff to seal the deal on his 15 under par performance but the No. 1 player in the world, Rory Mcllroy, predicted before the tournament that the Colonial course was going to be conquered wit[AF2] h a strategic performance and his remarks proved prescient, "Obviously it's not the longest course on Tour, but you really need to position your ball around the golf course very well," said McIlroy. "It reminds me of a few different places. I can sort of see a little bit of TPC Southwind in Memphis out there, a little bit of Valderrama in Spain, just really having to hit it in certain parts of the fairways and not taking on too much."
There were few who saw Berger in the winner's circle due to a field that was star-studded and packed with the best talent in the world, all convening at one unlikely event. However, upon closer inspection, we see that the 27-year-old FSU alumni notched his 28th consecutive round of par play or better when he finished with a 66 on Sunday.
Berger explained he was pleased that his recent streak of superb play had been overlooked entering the tournament, "I'm glad no one talks about it, because it's definitely harder to go out there and win when you're worried about it," he said. "There were so many times today where I could have given it up or let the pressure get to me, but I hung in there and I played practically some of the best golf I've played the last six years and the last five holes today."
Berger had to climb a mental hurdle when he realized a playoff would be necessary to determine a winner. He was 0-2 in playoffs over his pro career with losses to Padraig Harrington at the 2015 Honda Classic and Jordan Spieth at the 2017 Travelers Championship. "I mean, you just never really know if you're going to be in the same position again, so to be able to come out here and beat so many of the best players in the world, you look at the field that was out here this week, and I don't have a stellar playoff record," Berger said. "Obviously, I didn't want to win it like that, but sometimes that's just the way golf works."
DeChambeau Shocks the World
The physical transformation was startling and had the entire audience slack-jawed when they saw a pumped and jacked Bryson DeChambeau pulverizing his drives off the tee with 25-30 pounds of added muscle to his frame. The former SMU star led the field in driving distance with an average drive of 340 yards and tied for third at 14 under with Justin Rose, Jason Kokrak and Xander Schauffele.
DeChambeau was pleased with his performance but realized where he went ever so slightly wrong when he stated, "I had a good run late coming in, and unfortunately got hosed on 17, caught a jumper out of the first cut and was not expecting that and flew it too far," he said. "If I make the putts like I should have … I would have won by a lot this week."
The No. 1 golfer in the world, Rory McIlroy, had several humbling holes and tied for 32nd when the day was done, "I got off to a really bad start," McIlroy said. "Hit a loose second shot on the first hole up to the right and then sort of messed around and took bogey there, so not the ideal start. And then the wind was up today. You didn't have to be that much off for it to sort of show. … But (on the) front nine I just got into a rut and played a bad run of holes, and obviously, that put me out of the tournament."
---
Latest IGT Challenge Tour News