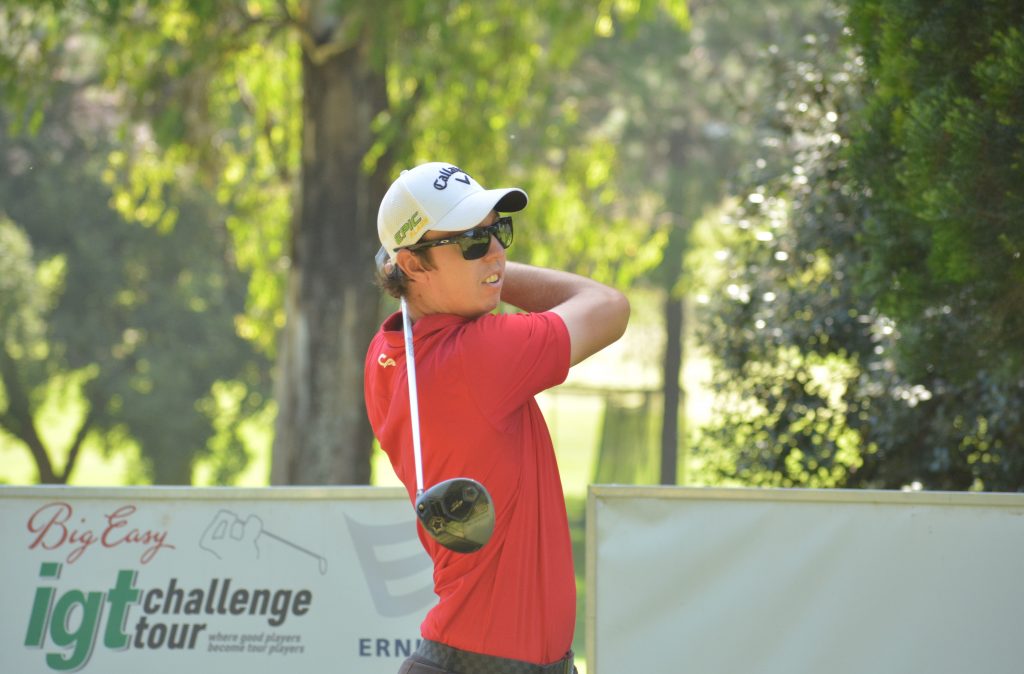 20th February 2021 | IGT Challenge Tour
Brown takes confidence, form into next IGT tournament
PRETORIA, February 16 – He won the last Big Easy IGT Challenge Tour Road to the Sunshine Tour tournament, and Luke Brown takes that memory as well as recent form into Monday's Road to Sunshine Tour #6 at Centurion Country Club.
Brown fashioned a come-from-behind win at The Els Club Copperleaf on January 27 with a closing six-under-par 66 in the Road to the Sunshine Tour #5, and he finished in fifth place in the Chase to the Sunshine Tour #19 at Wingate Park which finished on Wednesday, and that despite a closing round of three-over-par 75 which included four bogeys and a double.
"I think it was a combination of a few things," said Brown of that finish. "I was hitting my driver with a bit too much spin and with the wind being up, a bad shot just gets amplified.
"Also, trailing the lead after eight holes, I felt I got a bit impatient and tried to force things. Looking back I would have just liked to be in touch going into the back nine especially with those three par-fives at Wingate
"But those are good things to learn and hopefully it helps me out at Centurion next week!"
The man who came third in the Sunshine Tour's Qualifying School in March 2020, and has seen his rookie season on that circuit wrecked by the COVID-19 pandemic, has been putting in some good performances on the Big Easy IGT Tour Challenge Tour recently, and he feels that he is putting himself in a good spot to get another win.
"It always builds confidence playing nicely" he said, "and having played well for a few straight weeks now it's like a snowball effect where the confidence and trust in yourself grows. But it is a new week so everyone is starting on equal footing, so I can't think too far ahead."
At this stage of the Road to the Sunshine Tour, there does, however, have to be some thinking ahead. The series has a total of 10 tournaments ahead of the three play-offs which are scheduled for the latter half of November. The top six after the play-offs will earn Sunshine Tour cards. Brown is in 10th place currently, so getting closer to sixth place is getting increasingly important.
And the competition is tough on both parts of the IGT – the Road to the Sunshine Tour, and the Chase to the Sunshine Tour: "I would say they are close to equal," said Brown. "Fewer Sunshine Tour players can play the Road to Sunshine Tour events, but then guys travel from around the country to play them and don't necessarily travel for the Chase to Sunshine Tour events.
"But I think it's hard to win no matter what, which is why playing either event and trying to win is such fun."
Latest IGT Challenge Tour News