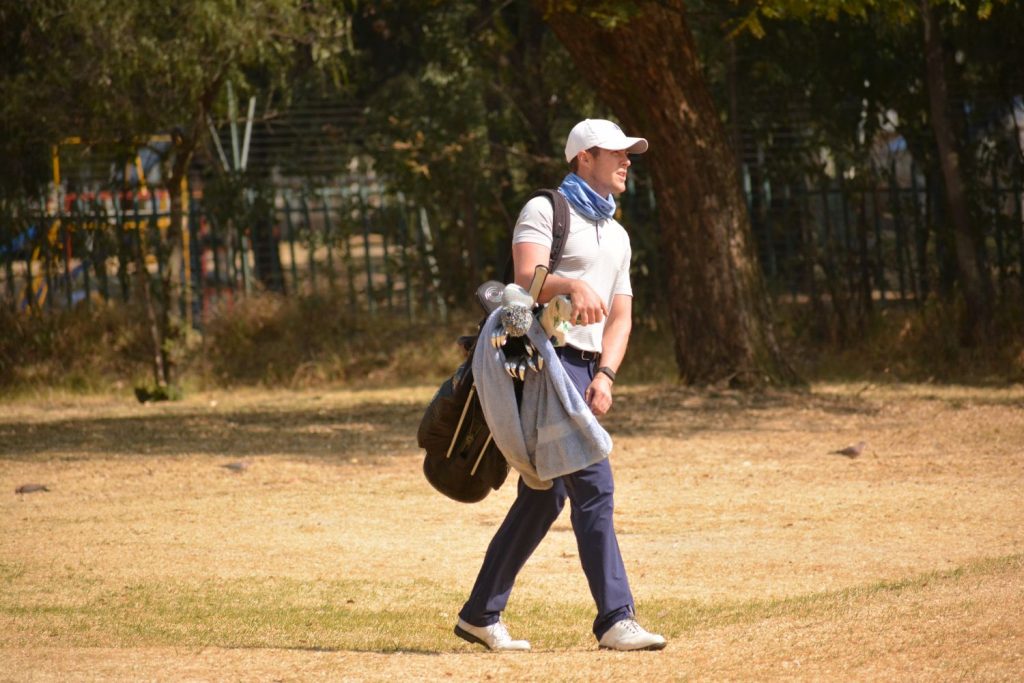 18th August 2020 | IGT Challenge Tour
Ellis-Cole five shots clear ahead of final round at Modderfontein
MODDERFONTEIN, August 18 – Angus Ellis-Cole shrugged off a poor front nine to sign for a level-par second round of the Big Easy IGT Tour Chase to #1 Modderfontein and consolidate his five-shot lead going into the final round of the first official tournament since golf resumed on Monday.
Bogeys on the par-four second, sixth and seventh holes characterised a rather indifferent start to the second round for the overnight leader. He did make a bogey on that front nine, on the par-five fifth, as he turned in 39.
His back nine was more productive, however, and he managed to put together a bogey-free 33 there to sign for an even-par second round and consolidate his spot at the summit of the leaderboard. His closest challenger after day two is veteran campaigner, Ryan Tipping who, at level par after a two-under-par second round, and along with Michael Kok, shares the second spot.
Tipping played some solid golf, and were it not, perhaps, for the double-bogey he made on the par-four 15th hole, things would have been different up the leaderboard. But be that as it may, the back-to-back drops he made on the fourth and fifth holes didn't do him any good. His experience seems to have come through for him coming home because despite that double-drop, Tipping made three birdies on that stretch to keep himself in contention, even as he trails by five.
Occupying the fourth spot is the trio of Jason Froneman, Kyle McClatchie and sensational Golf RSA Elite Squad member and amateur, Casey Jarvis, and they are one-over-par.
Matt Saulez and amateur, Werner Deyzel share the seventh spot while Michael James-Steyn, Jancarel Rossouw and amateur Jason Gilliver make up the top 10 going into the final round.
Latest IGT Challenge Tour News