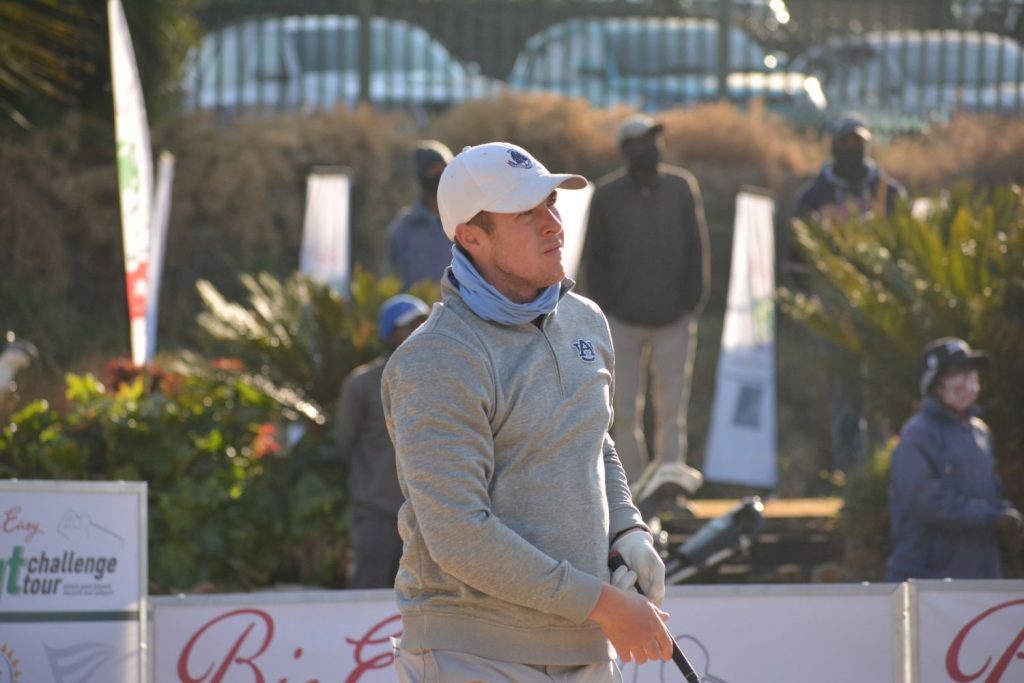 17th August 2020 | IGT Challenge Tour
Ellis-Cole races clear at Modderfontein as pro golf returns
Professional golf in South Africa has been given the green light from the government to resume after the long break due to the outbreak of coronavirus and the subsequent national lockdown and first off the tee was the Big Easy IGT Tour whose IGT Chase to #1 Modderfontein tournament has Angus Ellis-Cole leading by five shots after a first-round five-under-par 67 on Monday.
"It was very nice going out to play an event again," said Ellis-Cole who holds a two-stroke lead over Kyle McClatchie, "we've done our best in the last few months to have as many 'competitive rounds' with friends, which doesn't quite match up to playing a real tournament, and today it was nice to see where my game is at. It took a little bit of time to get going but I'm super happy to be back out there."
The effects of the lack of competitive golf were evident at the start, with many golfers showing signs of uncertainty and struggle early on, but Ellis-Cole seemed unperturbed.
"I putted really well and I'm very happy with my start. Conditions this morning were a little bit tricky and the wind was swirling around quite a bit which made scoring a little tough but I was very happy to put a number like that down."
Second on the leaderboard at two-under, McClatchie was left satisfied with his 'first day's work' but knows s few slip-ups in the second round will prove costly, especially with amateur Jared Botha lurking just a stroke behind. Michael Kok and Vaughn Van Deventer along with amateurs Stals Swart and Cameron Gurr tie fourth at level-par.
Sunshine Ladies Tour member Cassandra Hall is one of four players tied for eighth at one-over as that important first round is put to bed. Many will have gauged their levels and will have a clearer idea of what to do or what not to do on day two.
"The things I think might need some work after today's round, just a little bit of indecision in some of my shot-selection process, and I think that's just down to not playing a lot of tournament golf," said Ellis-Cole.
The rust is off and players have had a feel of what the new 'normal' is about and there promises to be interesting movements up and down the leaderboard at Modderfontein Golf Club in Johannesburg.
Latest IGT Challenge Tour News