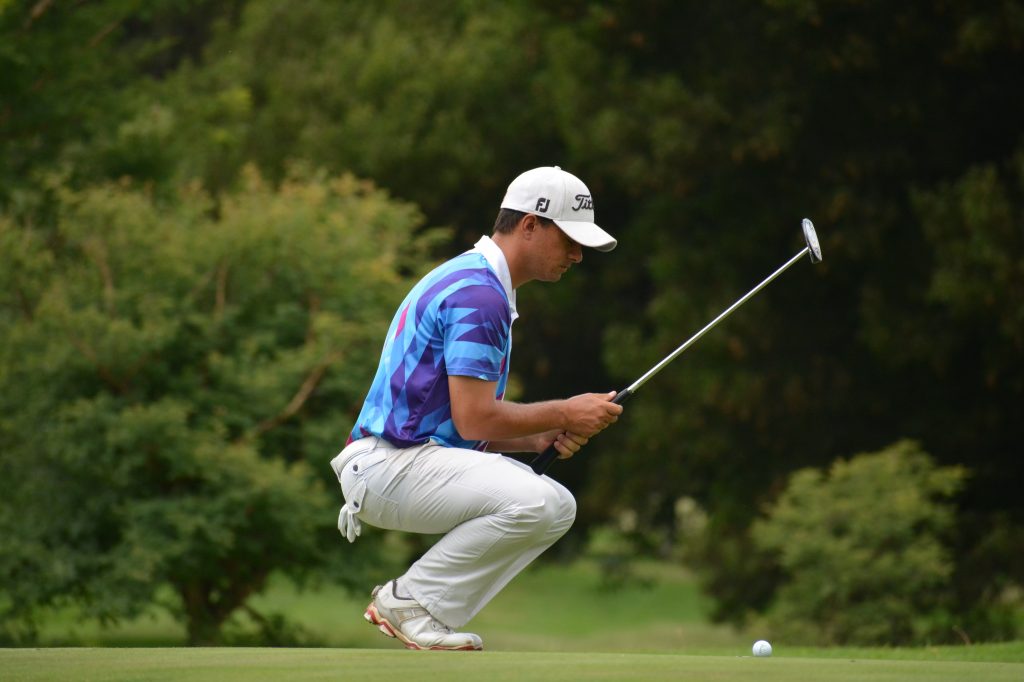 7th March 2021 | IGT Challenge Tour
Froneman seeking improvement this week at Reading
PRETORIA, March 7 – Jason Froneman closed with a three-over-par 75 in his last tournament and he will be looking for an improvement as he tees off in the Big Easy IGT Tour's Chase to the Sunshine Tour #20 at Reading Golf Club on Monday.
The Kempton Park professional currently lies in 10th position on the Chase to the Sunshine Tour points list, and with three spots on the Sunshine Tour up for grabs at the end of the 40-event season and the final set for Centurion on December 13, he'll be keen to eliminate those kinds of rounds as he tries to play his way back onto the Sunshine Tour.
Had he played just level-par for that final round last week at Krugersdorp Golf Club, he would have finished level with eventual winner Ian Snyman and that would have given him a substantial leg-up on the rankings.
Instead, as the series approaches its halfway point, he finds himself just over 13,000 points behind the player who is currently in third place, Kyle McClatchie.
The leader on the list is Michael Kok with 48,910 points, more than double the number which Froneman has at 23,835. Kok has been a consistent performer this season, and that kind of consistency is going to be the key to earning one of those coveted cards in December.
The difference between Kok and Froneman is illustrated by their stroke averages for the season. Kok is at 70.40 over 63 rounds, while Froneman is at 71.65 over 54 rounds. And, when they get into trouble, Kok is also more successful in scrambling his way to par: He's done so 58.33 percent of the time, compared to Froneman who has achieved a 52.43 percent success rate in that department.
It's a small field for Reading, and with Kok, Leon Vorster, Ryan Tipping and Herman Loubser who are ahead of him on the list, Froneman will have very clear targets as he goes about trying to ease his way closer to that top three.
Latest IGT Challenge Tour News