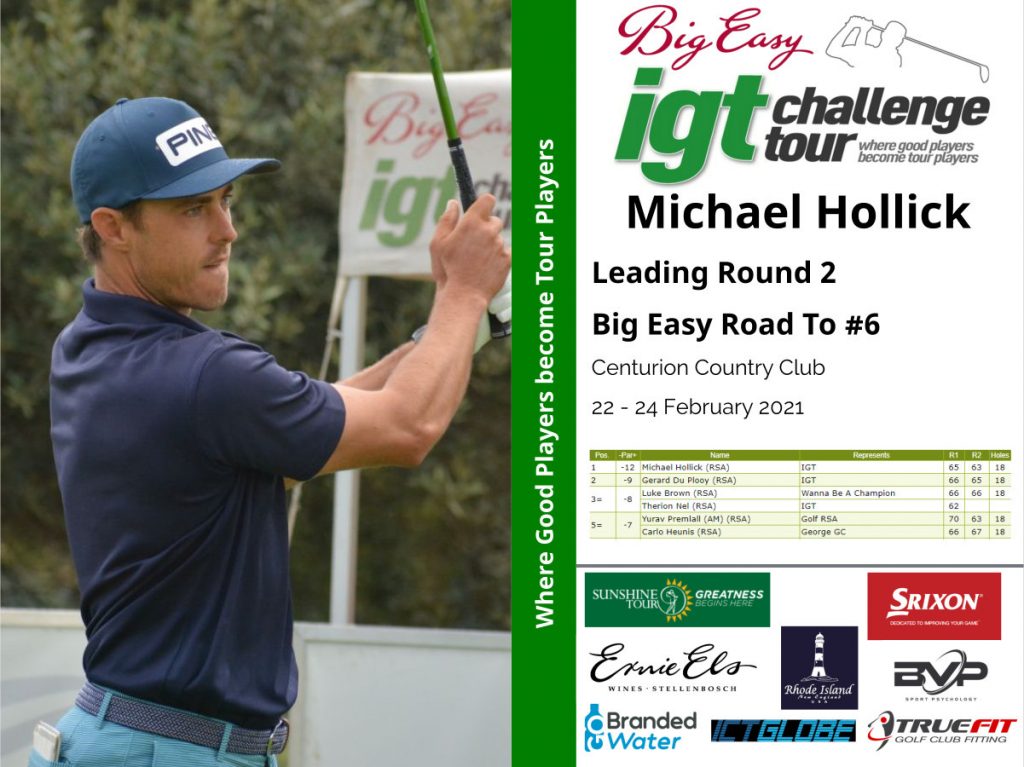 23rd February 2021 | IGT Challenge Tour
Hollick has uneasy wait ahead at rain-drenched Centurion
CENTURION, February 23 – Michael Hollick has done what he can, and he will have to wait until tomorrow to see if his seven-under-par 63 will be enough to win the Big Easy Road To #6 at Centurion Country Club.
With the tournament plagued by stormy weather, and much of the first day lost to a waterlogged course, the tournament has been reduced to 36 holes, and there are still 57 players who have to play their second round on Wednesday.
But Hollick has completed his play for the week, and a superlative round with eight birdies and a bogey saw him in the clubhouse at 12-under for the tournament and a three-stroke lead over Gerhard du Plooy.
At this stage, of the players who still have to play their second round, only Therion Nel, who sits at eight-under after his opening effort, and Dylan Kok on six-under seem to be in any position to catch or overtake him. That, of course will require a round of four-under or better from Nel, and seven-under or better from Kok.
It has been done: Hollick was not the only player to go low on Tuesday, with the amateur Yurav Premlall going bogey-free on his way to a seven-under 63 of his own.
For now, Hollick holds pole position for the title. But he will have an uneasy night and he will watch the action anxiously tomorrow.
Latest IGT Challenge Tour News