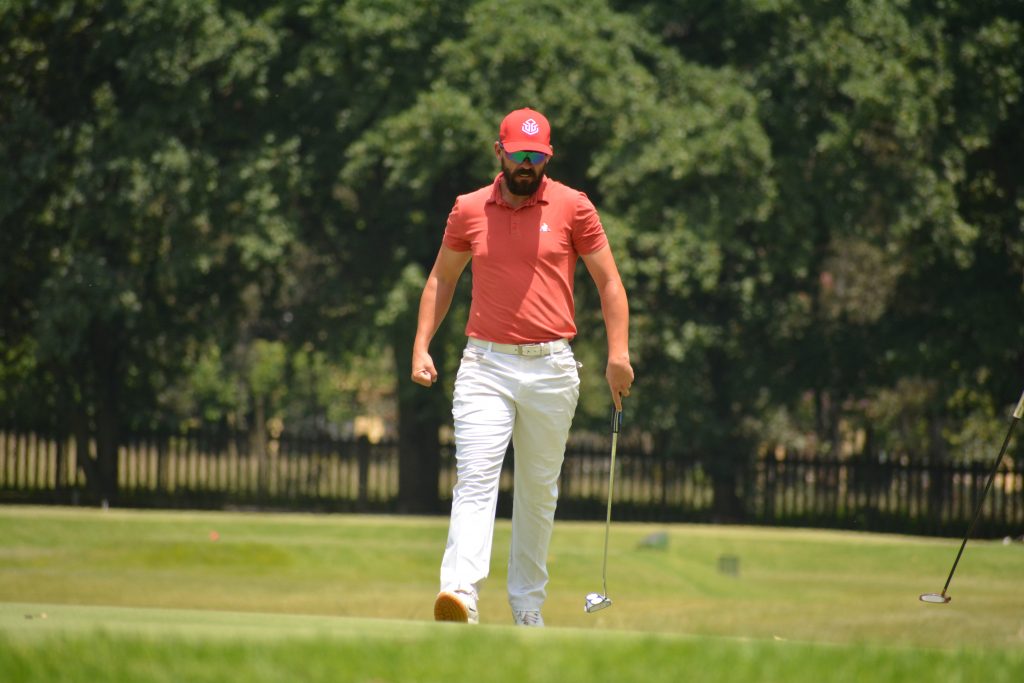 2nd April 2021 | IGT Challenge Tour
Kok edges out McClatchie for IGT Player of the Year
PRETORIA, March 31 – Although he missed the cut in the final tournament which counted for the award, Michael Kok has held on to be crowned the Big Easy IGT Challenge Tour Player of the Year for 2020.
The rankings ran from August 2020 when the tour kicked back into action after the enforced break from the COVID-19 lockdown, and finished on Wednesday at the conclusion of the Big Easy IGT Challenge Tour Road to the Sunshine Tour #9 event at ERPM Golf Club.
"I've only been playing this game for eight years," said Kok, "so I'm learning all the time and always just working towards some consistency. It means a lot to be recognised like this, but the goal is to get my Sunshine Tour card, and there are still a lot of tournaments before that might happen. I've just got to keep working."
Kok joins an illustrious group of players who have won the award, including world number 35 Christiaan Bezuidenhout and European Tour winner Daniel van Tonder. The man who won the 219 title, Malcolm Mitchell, is beginning to make his mark on the Sunshine Tour.
Kok owes the accolade to a purple patch he had in December and January, when, in four tournaments, he finished second, fourth, second and first, with his victory coming in the Big Easy IGT Challenge Tour Chase to the Sunshine Tour #16 at State Mines Golf Club.
"I hit form really nicely back then," said Kok. "When something like that comes along, you've got to take your chances and squeeze everything out of your game. I did that, and it helped when the bad times came along, like they always will in golf. I didn't play well this week, but I've learned from it."
He beat out the challenge of the fast-finishing Kyle McClatchie for Player of the Year. McClatchie came within just R46 of unseating Kok, with his share of eighth at ERPM behind winner Keelan van Wyk lifting him to R50,644.71 in 21 tournaments played. Kok won R50,690.34 in his 28 starts.
"The IGT has been a blessing for someone like me," said Kok. "It has given me the chance to learn in a really competitive environment, so, even though I don't have the experience that some guys who have played since they were very young, I get the chance to play well-organised professional tournaments. I'm learning as I go along."
He's learning well. He missed just five cuts in his 28 tournaments, and he had 11 top-10 finishes to go with his victory.
He will now see a three-metre flag with his likeness at all events he goes to from now on, and will have the Player of the Year trophy on his mantelpiece to look at for a year.
Latest IGT Challenge Tour News