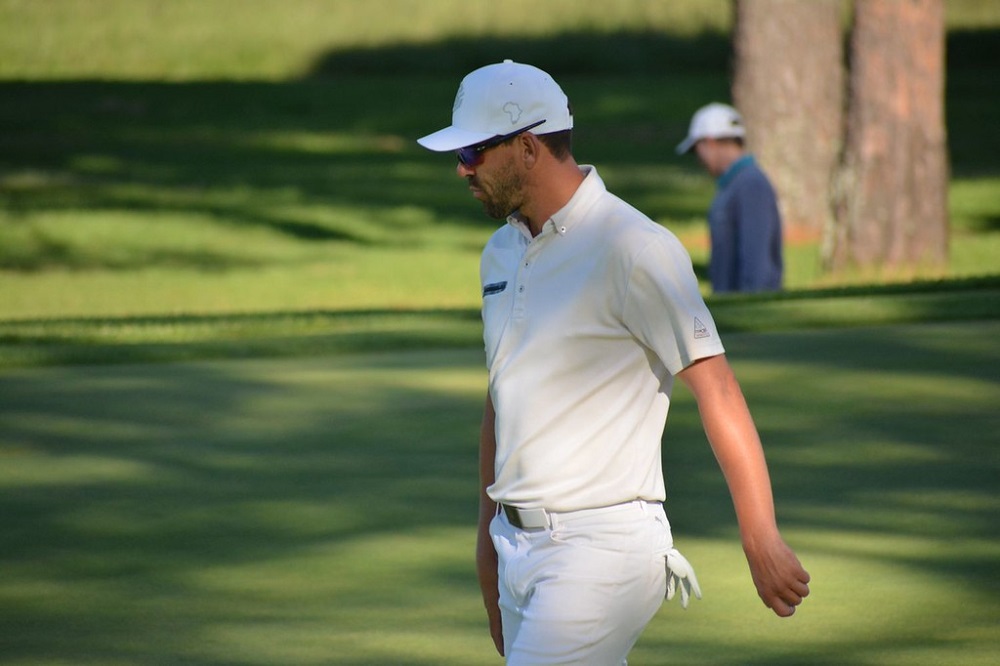 18th February 2021 | IGT Challenge Tour
Kok scrambles to top of Chase to Sunshine Tour
PRETORIA, February 18 – Michael Kok may have finished down in a share of 24th in this week's tournament on the Big Easy IGT Challenge Tour at Wingate Park Country Club, but he has edged into the top spot on the Chase to the Sunshine Tour.
He has overtaken long-time leader Casey Jarvis at the top of the rankings, edging ahead with the 335.67 points he earned this week. Kyle McClatchie stayed in third place, with Leon Vorster and Vaughn van Deventer in fourth and fifth.
The top three players on the Chase to the Sunshine Tour rankings at the end of the season, which has 21 tournaments to go ahead of the final on 13 December, will get their playing privileges on the Sunshine Tour.
Kok's performance might not have been enough to win the tournament, but it illustrated the value of persistence in golf, and especially in professional golf as he seeks to earn his playing rights on the country's premier circuit.
His perseverance is perhaps best illustrated by his scrambling statistics. Scrambling is a stat that is calculated to work out how good a player's short game is. It is a chip or a putt from less than 50 yards away that results in requiring one putt or less on the green. And Kok lies second on the scrambling list of players who have 20 rounds or more under the belt on the circuit.
Kok has scrambled successfully 58.31 percent of the time in the 68 rounds he has played, compared to the category leader, amateur Werner Deyzel, who has been successful 68.28 percent of the time in the 20 rounds he has played.
While Kok only managed a 50 percent success rate at Wingate Park, it was the very act of making sure he stayed as high as possible on the leaderboard that has resulted in his position in the Chase to the Sunshine Tour. He has achieved rates as high as 80 percent during the season, and he has been in the 70s three times and the 60s five times. When he won at State Mines on January 20, his scrambling topped the list for the tournament at 72.22 percent.
He is backing up his short game with solid putting, averaging under 30 putts per round at 29.05, which shows he's doing solidly in what many consider to be the most important part of the game. He averaged 27.33 putts per round at Wingate Park, and has been under 28 per round a further eight times during the season.
While there is still some way to go in the season before the final, his consistency stands him in good stead as he seeks to earn his Sunshine Tour card.
Latest IGT Challenge Tour News