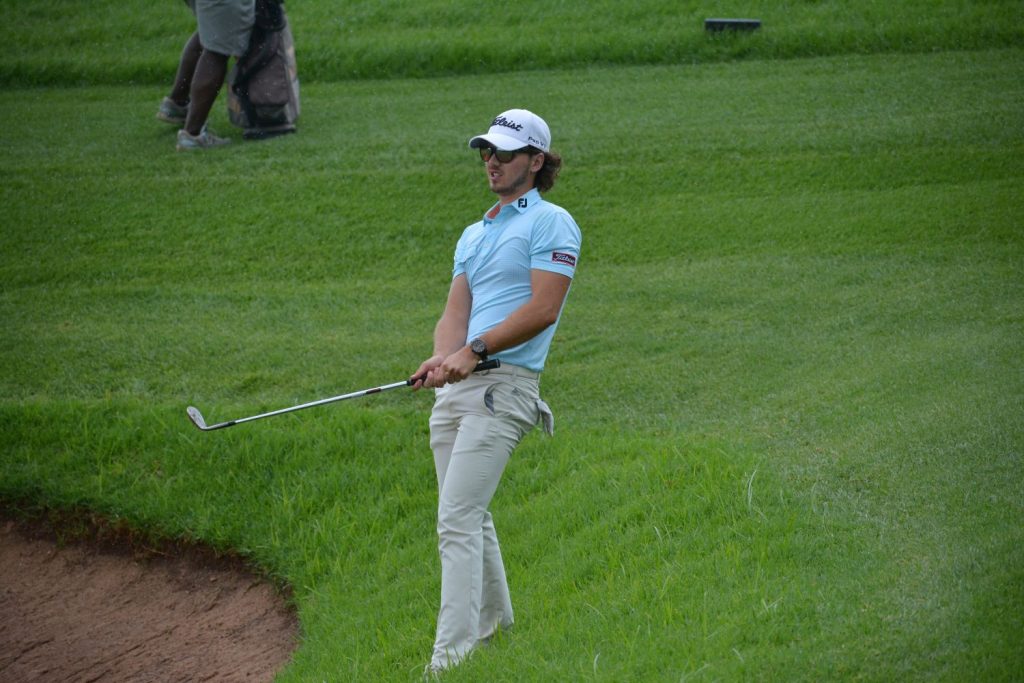 28th January 2021 | IGT Challenge Tour
Lambrechts climbs inside top 6 on Road to Sunshine Tour
PRETORIA, January 28 – Erhardt Lamprechts took second place in the IGT's Road to Sunshine Tour #5 at Copperleaf this week, and that has moved him into fourth spot on the ranking for that series.
That series has a total of 10 tournaments ahead of the three play-offs which are scheduled for the latter half of November. The top six after the play-offs will earn Sunshine Tour cards. It has reached the halfway mark in the regular season, and, with the top six players after the play-offs gaining Sunshine Tour cards, he has positioned himself nicely to regain his playing privileges.
Lambrechts edged a little closer to the rankings leader Vaughn van Deventer, who had a third-spot finish himself at Copperleaf and stayed at the top of the list ahead of Kyle McClatchie and Dylan Kok. In fifth and sixth place currently are Gerhard Pepler and the amateur Ryan van Velzen.
Lambrechts had 15 birdies during the tournament at Copperleaf to thank for his performance, the second-highest number achieved behind winner Luke Brown and amateur Francois van Staden, who came 19th at Copperleaf.
Lambrechts also hit 76.19 percent of 42 fairways during the tournament, but the crux of his performance came from his accuracy of his approach game: He hit 87.04 percent of the 54 greens in regulation to top that list, and, with 1.74 putts per greens in regulation – the fourth-best performance for the tournament – he clearly put himself in a good position to challenge for the title.
In tough conditions at Copperleaf – there was wind and rain to contend with – Lambrechts clearly showed that keeping mistakes to a minimum was key to a solid performance.
With the action moving back to the Chase to the Sunshine Tour series next week, and the tournament being played at the tight and challenging Services Club in Pretoria, and Lambrechts not yet entered, the emphasis on accuracy will be as important as ever at players in that series look to get into the top three spots of that list to attempt to gain their Sunshine Tour cards that way.
South Africa's top amateur Casey Jarvis leads that race with 24 tournaments still to go ahead of the final to be played in December. Michael Kok and Van Deventer are currently in second and third.
Latest IGT Challenge Tour News