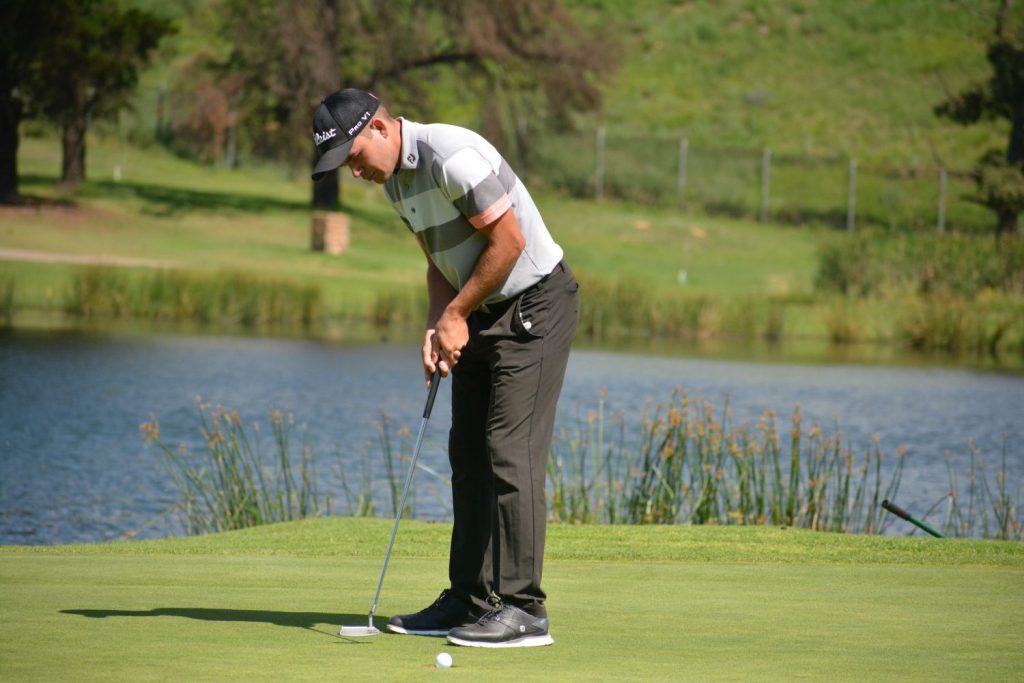 15th January 2021 | IGT Challenge Tour
Loubser looks for 2nd Big Easy IGT Challenge Tour win
PRETORIA, January 15 – Herman Loubser went wire-to-wire for his maiden victory on the Big Easy IGT Challenge Tour last November, and he is in the field for Monday's IGT Chase To #16 at State Mines Country Club.
His performance in the Big Easy Tour Road To #3 at Reading Country Club late last year will make him a formidable challenger to the in-form duo of Kyle Barker, who won at Centurion on Wednesday, and the man he beat on the first hole of a sudden-death play-off, Michael Kok.
Also useful for Loubser – and the rest of the field – is the fact that South Africa's top amateur Casey Jarvis won't be teeing it up at his home club where he has already one twice this season. However, the presence of another amateur 'top gun' in Jordan Duminy, the fifth-ranked amateur in the country and a player capable of mixing it with the very best local professionals, will keep the pros' attention heightened.
Loubser will be hoping to continue his good form as he tries to regain his Sunshine Tour card after he first earned it at Qualifying School in 2017, and to get back to the kind of play which saw him gain his most recent Sunshine Tour top 10s with his share of eighth in the 2019 Cape Town Open and of 10th in the Vodacom Origins of Golf event at Sishen in August the same year.
Barker showed impressive temperament on his way to his play-off win at Centurion, while the man he defeated, Kok, is surely not far off a victory of his own after a long period of consistently good play.
Other recent Big Easy IGT Challenge Tour winners in the field include Angus Ellis-Cole and Kyle McClatchie.
For Loubser, a good result will see him climb from his current seventh spot on the IGT Chase To the Sunshine Tour rankings. The top three players on that list after the 25 remaining tournaments in the series, as well as the final in December, will get Sunshine Tour cards for the 2021/22 season on that circuit.
Latest IGT Challenge Tour News