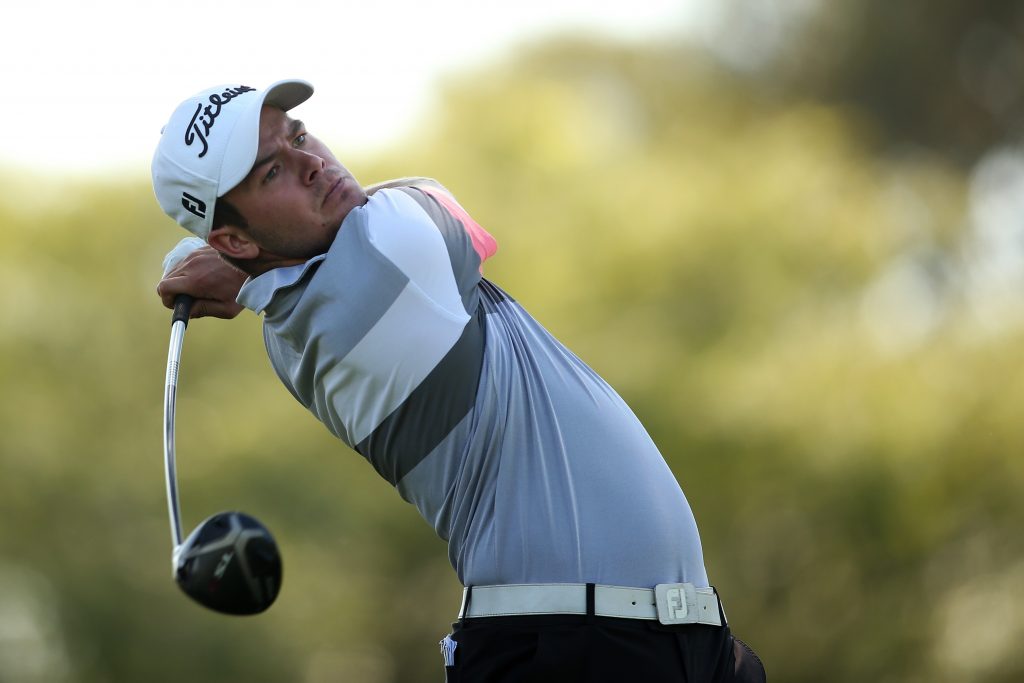 27th February 2021 | IGT Challenge Tour
Loubser seeking second win on Road to Sunshine Tour
PRETORIA, February 27 – Herman Loubser is looking for his second victory on the Big Easy IGT Challenge Tour's Road to the Sunshine Tour series when tournament number seven gets underway on Monday at Krugersdorp Golf Club.
Loubser, who won the Sunshine Tour Qualifying School in March 2017, won the Big Easy Road to #3 at Reading Country Club when his opening round of 62 put him out of reach, and he cruised home to a four-stroke victory over Keagan Thomas with second and third round scores of 66.
Loubser, who spent 14 years living on the Isle of Man, and returned to South Africa with his parents to win the five-round marathon Q-School tournament at Randpark, immediately made a mark on the Sunshine Tour with a share of fourth in the 2017 Investec Royal Swazi Open.
Since then he has struggled to show the kind of consistency that win and that rookie performance promised, and, despite top-10s in the 2018 Vodacom Origins of Golf event at Zebula, the 2019 Cape Town Open and the 2019 Vodacom Origins event at Sishen, he found himself in 104th on the 2019-20 Sunshine Tour Order of Merit and unable to get regular starts on that circuit.
With the Big Easy IGT Challenge Tour's Road to the Sunshine Tour offering six places at the end of the series of 18 tournaments, it was natural for Loubser to turn his attentions there.
As he goes into the tournament at Krugersdorp, he finds himself in 10th place on the Road to the Sunshine Tour points list behind the leader Vaughn van Deventer. Loubser is on 11,722.50 points from two tournaments, with Gerhard Pepler his immediate target in 10th with 13,837.50 from five.
Loubser's goal is to get into the top six ahead of the three-tournament play-off series which is scheduled for the latter half of November at State Mines Country Club, Wingate Park Country Club and Centurion Country Club. From that point on, his fate would be in his own hands.
The no-nonsense approach which Loubser brings to the game could be just the thing needed for him this week as he tries to regain some of the flair which brought him early professional success in the Swaziland tournament in 2017. That came in a modified stableford event, which rewarded aggressive golf.
That's exactly the kind of play which will remind Loubser of all the times he has gone low, and it could make him hard to stop once again.
Latest IGT Challenge Tour News