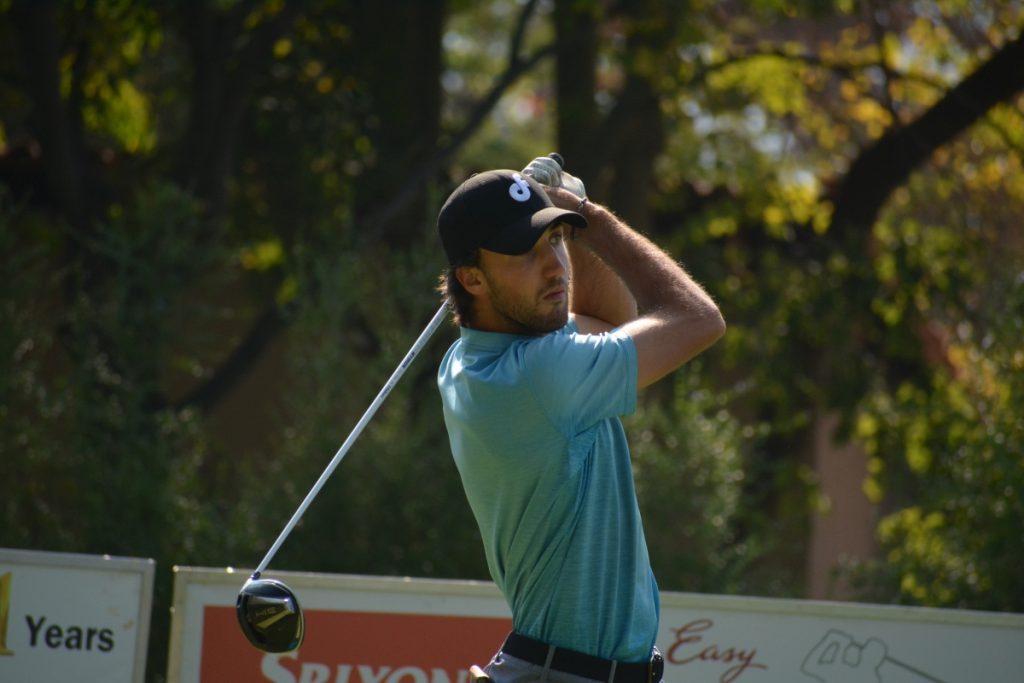 24th May 2021 | IGT Challenge Tour
Ludick's birdie blitz hands him Pecanwood lead
BRITS, May 24 – A run of six birdies on his last 10 holes helped amateur Ernest Ludick to a three-shot lead after an opening nine-under-63 on day one of the Big Easy IGT Challenge Tour Road to the Sunshine Tour #11 at Pecanwood Country Club on Monday.
He opened with a birdie but gave that shot away on the next hole. That drop seemed to have sparked something in him as he birdied the next three holes to go three-under after five holes. A birdie on the ninth sparked yet another run of birdies for Ludick as it marked the beginning of a five-birdie run to get to eight-under-par with five holes to play. Four straight pars followed, as he sought to consolidate an-already-brilliant score. One more birdie on the last sealed beautiful round of golf for Ludick and saw him to the summit of the leaderboard.
"Today was a really good day out; the conditions were amazing and it was just a lovely day for golf," said Ludick after his round. "The wind did pick up a bit but it didn't affect the golf ball too much. My five-birdie run was really good for my round. I was just hitting them close and I made a few putts."
Trailing by three after a solid round of golf, Braddley Diggeden will rue the double-bogey he made on the par-five seventh. Up until that point, he was three-under-par and had he saved par there, the two birdies he made after that could have helped him a great deal. A true professional and competitive athlete, Diggeden stuck to his plan and made gains after the turn, picking up a birdie there.
Another birdie on the next par-five hole – the 12th – followed. Three pars later, Diggeden made another birdie to seal an inspired round of 66.
"The second round will be the same," Ludick said, knowing how close Diggeden is to unseating him from the top. I have to stick to my process and do what I have been doing. I've worked really hard and hopefully, things can keep going the way they are going."
In a share of third after respective rounds of 67s Gerhard du Plooy, Rupert Kaminski, Luan Boshoff and amateur Otto van Buynder will fancy their chances for the top spot ahead of moving day.
Latest IGT Challenge Tour News