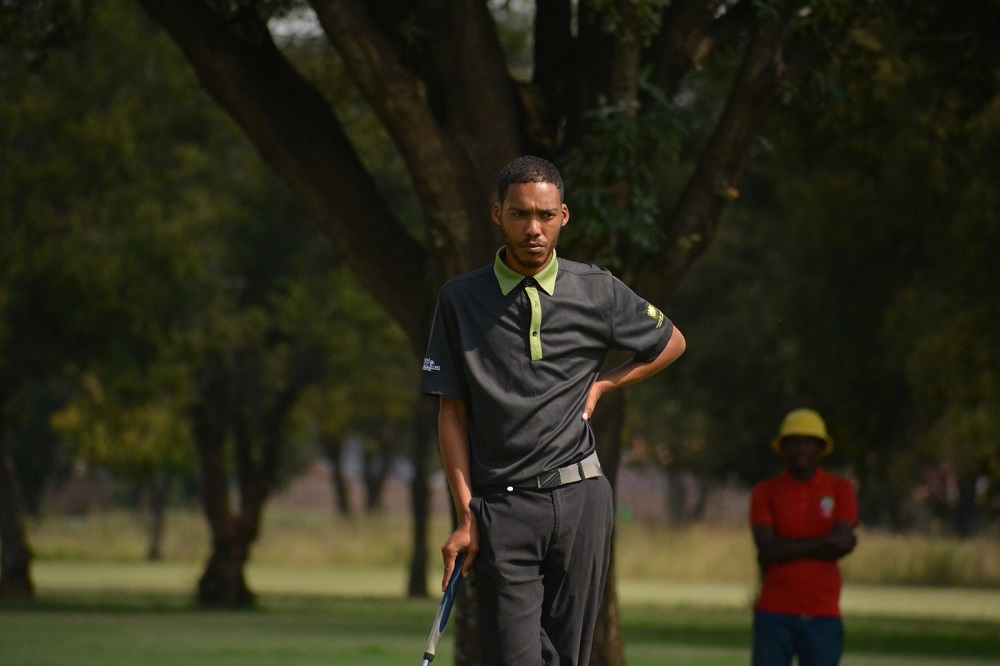 10th April 2021 | IGT Challenge Tour
Manchest's Soweto win buys him time to get better
PRETORIA, April 9 – Franklin Manchest may have overcome his Soweto demons with his victory in the Chase to the Sunshine Tour #22 at Soweto Country Club, but it's only mission partly accomplished for the George professional.
It was his second victory on the 40-event series, which culminates on December 13 with a final tournament at Centurion Golf Club. After that, the top three players will have earned their Sunshine Tour playing privileges.
He also has two top-10s to go with those wins in the nine tournaments he has played, and he stayed in ninth place on the Chase to the Sunshine Tour rankings after the win. That's two places down from the seventh place he achieved after he shared second last November in the 12th event in the series at ERPM Golf Club.
That he was willing to nurse his grievance against Soweto Country Club for as long as he did after he missed earning his Sunshine Tour card in last year's Vusi Ngubeni Stroke Play at the course speaks to his ability to be single-minded in his ambitions – and that bodes well for him if he is to get into that top three and begin campaigning on the Sunshine Tour in 2022.
He has plenty to work on in the remaining 18 tournaments ahead of the season finale: He hits just 48.14 percent of the fairways and 65.76 percent of greens in regulation. Clearly, dialling in his work off the tee and his approach play will reap rewards for him.
He also makes 1.75 putts per green in regulation, and that's some way off behind the player who has showed just what good putting can do. That's Gregory MacKay, who has made 1.69 putts per green in regulation on the Road to the Sunshine Tour, the other series on the Big Easy IGT Challenge Tour, and lies in fourth place on that list.
So sharpening up is clearly on the agenda for Manchest, and that would help him reduce the frequency with which he misses cuts – three times in his nine tournaments on the Chase to the Sunshine Tour.
For now, however, he has time to do that and set off in pursuit of the current top three, Michael Kok, Casey Jarvis and Leon Vorster.
Latest IGT Challenge Tour News