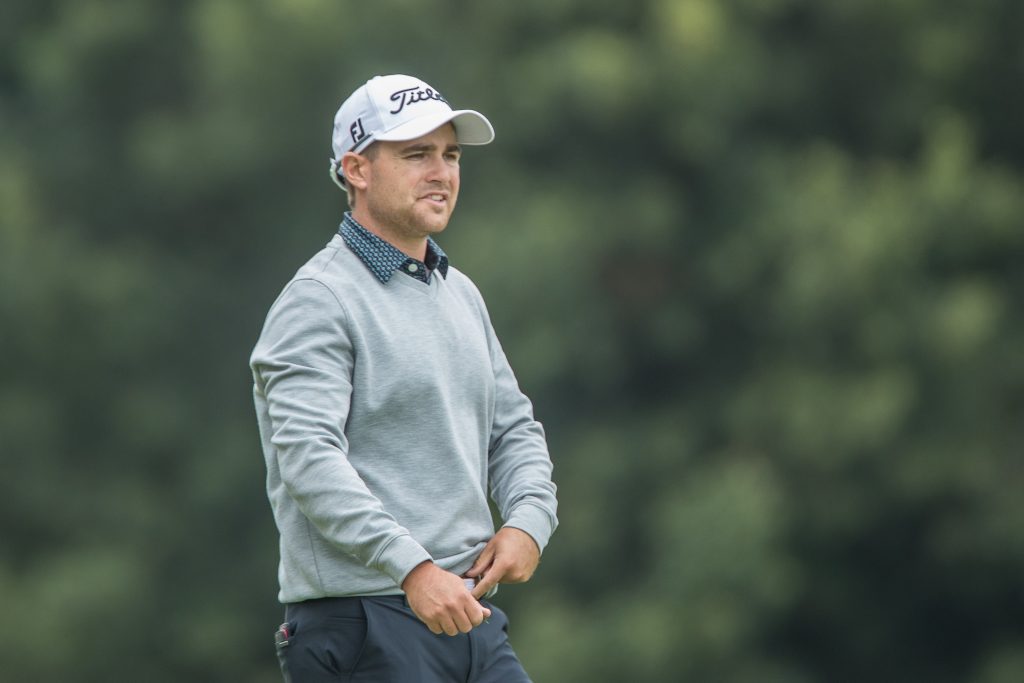 9th May 2021 | IGT Challenge Tour
McClatchie eyeing up top 3 spot on Chase to Sunshine Tour
PRETORIA, May 7 – Kyle McClatchie made up some ground on the man currently holding down third place on the Big Easy IGT Challenge Tour's Chase to the Sunshine Tour listings this week with his fifth-place finish in the tournament at Services Golf Club.
McLatchie finished in fifth place on his own in the Chase to the Sunshine Tour #24 tournament on a score of nine-under-par 207, well off the pace of the amateur winner Kyle de Beer's 17-under, but, importantly, five clear of Leon Vorster who finished in a share of ninth at four-under.
It's a long season still, with 16 tournaments left on the Chase to the Sunshine Tour series before the series final at Centurion Country Club on December 13, but the players who have worked themselves into position to challenge for the top three positions which will win Sunshine Tour cards are starting to watch changes very closely.
McClatchie is currently in fourth after playing in 14 of the tournaments so far, and Vorster is in third after playing in 23. And the gap is closing, with McClatchie on 41,309 points to Vorster's 46,741. The lead is still held by Michael Kok on 56,015 points, with amateur star Casey Jarvis on second with 48,209.
McClatchie lies seventh on the list of stroke averages on the Chase to the Sunshine Tour amongst players who have played 20 rounds or more. He has an average of 70.32 over 62 rounds, while Vorster's average is 71.16 over 90 rounds. That's an important edge over a long period of time, and one McClatchie would do well to exploit heading towards the final.
McClatchie also holds an edge in accuracy: He has hit 73.28 percent of 134 greens in regulation, and that's substantially better than the 64.07 percent of 620 by Vorster. That, of course, translates into more birdie opportunities, and that, in turn places emphasis on putting statistics.
And it's there that Vorster has the smallest of edges: He has an average of 1.78 putts per greens hit in regulation compared to the 1.80 for McClatchie. That's statistically insignificant, really, even over a long time, given the edge McClatchie holds in areas of the game which give him bigger margins.
But, with the events ahead, there's time for some people to come through the field and finish inside the top three. McClatchie knows that, and he'll want to cement his spot to be able to regain his playing privileges.
Latest IGT Challenge Tour News