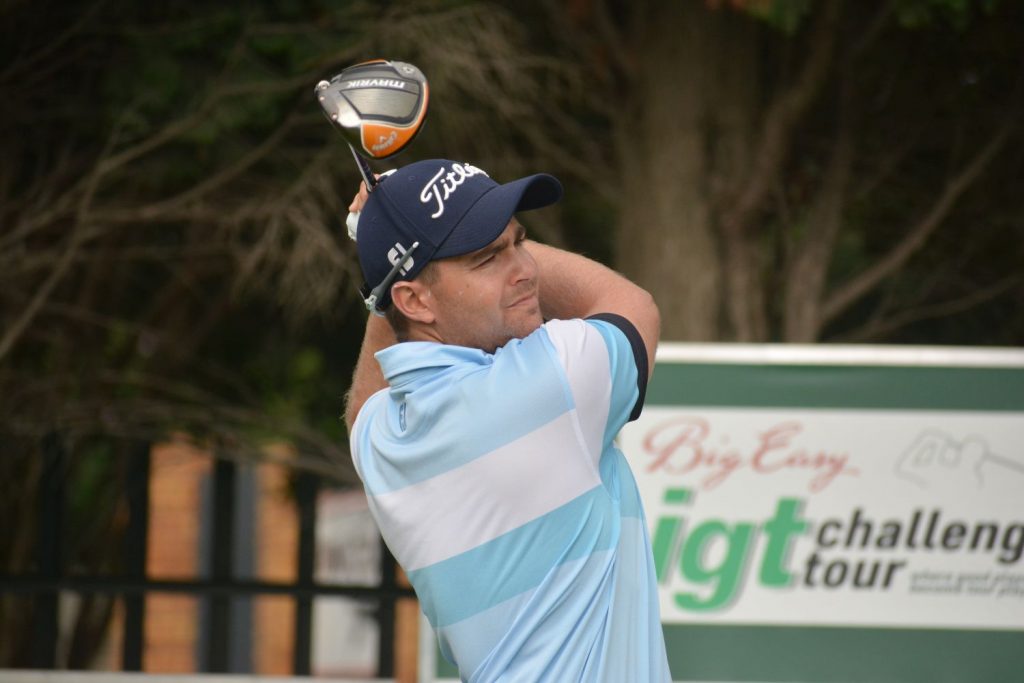 22nd January 2021 | IGT Challenge Tour
McClatchie taking Copperleaf lessons into next week
PRETORIA, January 22 – Last time he played a strokeplay tournament at The Els Club Copperleaf, Kyle McClatchie closed with a five-over 77. That cost him a top-five finish back in September, so he will take lessons learned into the IGT Road to Sunshine Tour #5 which tees off at that course outside Pretoria on Monday.
McClatchie got a victory in the second tournament of the series at State Mines Golf Club at the end of October when he enjoyed a three-stroke edge over Vaughn van Deventer, and the pair will be eyeing each other again as they currently lie first and second on the Road to Sunshine Tour rankings.
The series has a total of 10 tournaments ahead of the three play-offs which are scheduled for the latter half of November. The top six after the play-offs will earn Sunshine Tour cards.
Van Deventer sits atop those rankings, and he too had a victory earlier in the season – but on the IGT Chase to Sunshine Tour series. That came at Reading Country Club at the end of August, and he prevailed by three strokes over South Africa's top amateur Casey Jarvis.
Van Deventer's lead on the rankings over Jarvis is slim enough – 19,420 points to 15,990 for McClatchie – to make it likely that they will keep a close eye on each other throughout the tournament. And a win for McClatchie will go a long way towards him being able to believe he will regain his Sunshine Tour card.
Van Deventer is looking to get onto the Sunshine Tour for the first time, and the consistency of his game in IGT events has given him a sense of belief too that he can get onto the Sunshine Tour.
McClatchie has a stroke average of 70.53 in 36 rounds over the two IGT series so far, and Van Deventer's 69.82 was achieved over 44 rounds. And while McClatchie trails in that mark, he is considerably more accurate than Van Deventer when it comes to hitting fairways: He has hit 57.54 percent of the fairways in his tournaments, while Van Deventer has hit just 46.69 percent.
Accuracy is not that much of a requirement at a wide-open Copperleaf, but greens in regulation is, and the pair can hardly be separated on that score. McClatchie has hit 72.93 percent in his season so far, while Van Deventer has hit 72.49 percent.
That's statistically insignificant, but it does point to what promises to be a fascinating battle between the two.
Latest IGT Challenge Tour News