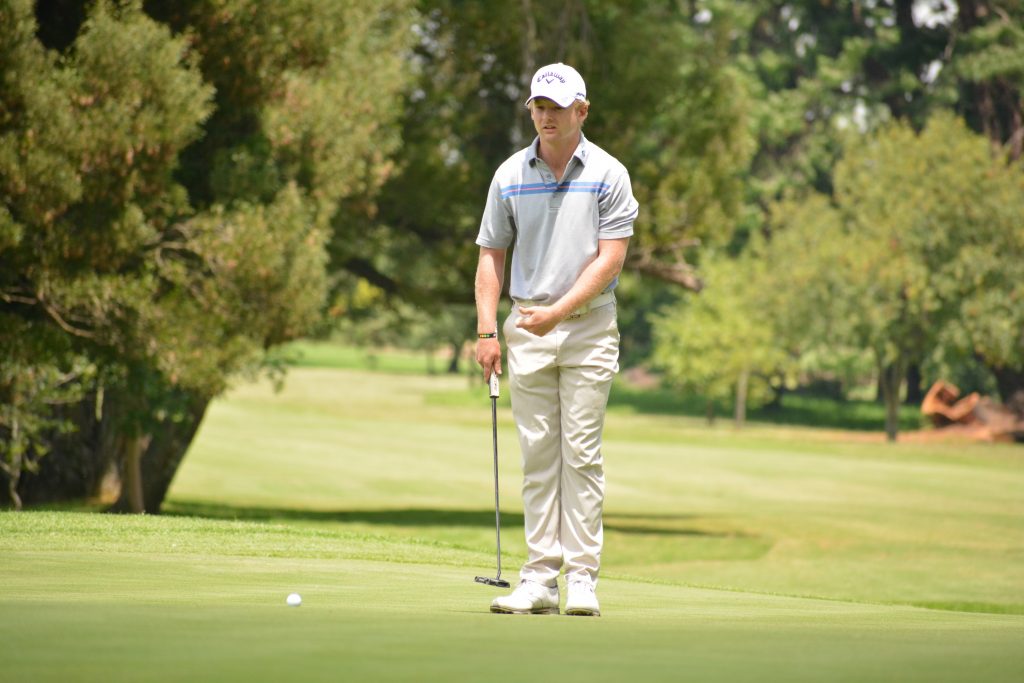 4th March 2021 | IGT Challenge Tour
McKay's putting sees him climb on Road to Sunshine Tour
PRETORIA, March 4 – Gregory McKay finished in a share of second this week in the Big Easy IGT Challenge Tour's Road to the Sunshine Tour #7 at Krugersdorp Golf Club, and it has been his putting which has seen him climb inside the top six in that series.
He has eased into fifth position on the list after rounds of 71-67-72 saw him close one stroke behind winner Ian Snyman, giving him the runner-up berth together with Richard Joubert and Bradley Diggeden. The top six players at the end of the series will earn their Sunshine Tour playing privileges. There are 11 tournaments left in the series ahead of the three play-off tournaments which are scheduled for the latter half of November at State Mines Country Club, Wingate Park Country Club and Centurion Country Club.
A quick perusal of the headline statistics which are usually indicators of success – stroke average, driving accuracy, greens in regulation – shows that the young man who has yet to win on the tour has been working on an aspect of his game which Bobby Locke emphasised with his oft-quoted 'drive for show, putt for dough' aphorism.
McKay has averaged 1.55 putts per hole over 342 holes, which is the best figure for anyone who has played more than six rounds of golf – the equivalent of just two 54-hole tournaments on the circuit. He shares that top spot with Llewellyn Booysen, who has played 360 holes.
McKay has been in the top 10 in four of the seven tournaments he has played, and he averaged 1,50 putts per hole at Krugersdorp, joint second-best for the week. His best performance came in the second tournament in the series at State Mines at the end of October, where he averaged 1.41 putts per hole. His worst performance was at The Els Club Copperleaf in January when he missed the cut and averaged 1.83 putts for the 36 holes he played.
That he has missed only one other cut in the seven tournaments is testimony to just how much good putting is keeping him in contention, and it is something that should stand him in good stead in his professional career.
Still topping the table of the Road to the Sunshine Tour is Vaughn van Deventer, who missed the cut at Krugersdorp. In second is Therion Nel, with Kyle McClatchie and Erhard Lamprechts in third and fourth. Dylan Kok is in sixth, and Gerhard Pepler slipped to seventh as he made way for McKay's elevation into the top six.
The next tournament in the series will be on March 23 at Pollak Park, but the Chase to the Sunshine Tour resumes with tournament number 20 in that series teeing off on Monday at Reading Golf Club in Alberton.
Latest IGT Challenge Tour News