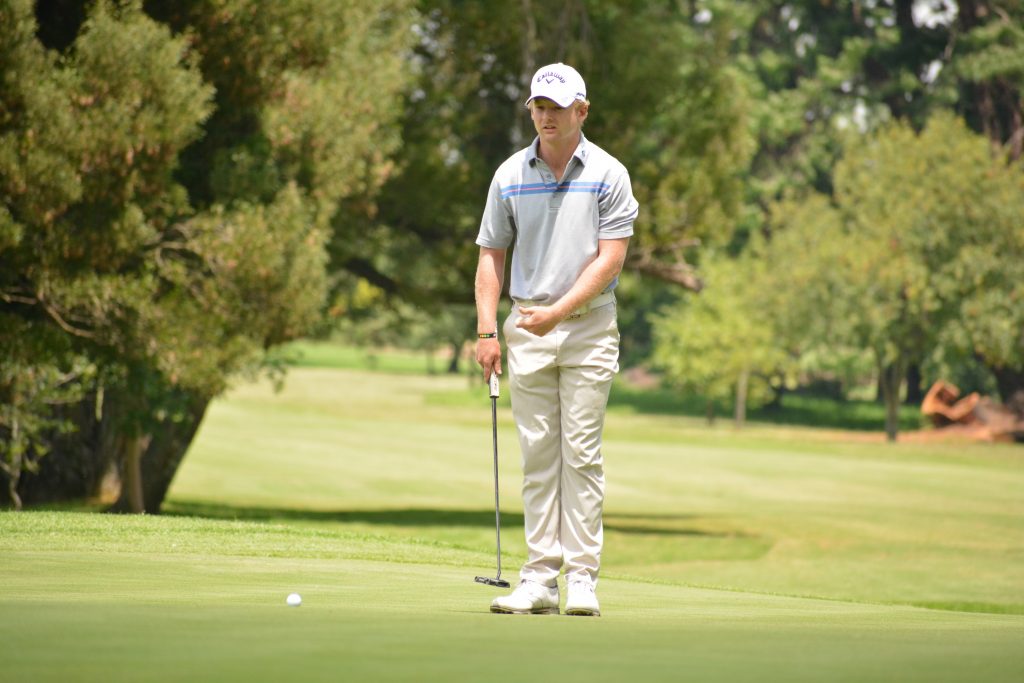 27th March 2021 | IGT Challenge Tour
McKay's stroke average setting him up for success
PRETORIA, March 26 – Gregory McKay is in seventh place on the Big Easy IGT Challenge Tour's Road to the Sunshine Tour rankings, and, if he were to analyse why he's there, he would point with justifiable pride to his stroke average.
Amongst players with 20 rounds or more in the series which stretches for 18 tournaments before a three-leg play-off series in November, McKay averages 69.35 strokes per round. Only leading amateur Casey Jarvis, who has swept all before him when he has played on the IGT tour, has a better average with his 68.90.
The crux of that statistic for McKay is that, despite the fact that he hasn't won a tournament in the series, he's made the cut in each of the eight completed tournaments, and he has finished in the top 10 four times – his best finish coming at the beginning of the month with his share of second in Krugersdorp.
That gives him a great deal of encouragement for the remaining tournaments, during which he will want to get inside the top six, as, at the end of the play-offs, those players in those positions will earn their Sunshine Tour playing privileges.
For McKay, should he earn his card, knowing that he is able to keep his score consistently low will be of immeasurable benefit as he takes the step up.
The man immediately above him on the Road to the Sunshine Tour rankings, Dylan Kok, has a stroke average of 69.71 in the eight tournaments in the series, while the leader, Vaughn van Deventer, averages 69.77.
When you take McKay's great stroke average in conjunction with his putting statistics, in which he has 27.90 putts per round compared to the 29.88 of Van Deventer, it is apparent that he should be able to get himself in position to win his Sunshine Tour card by the time the play-off roll around.
The next tournament is at ERPM Golf Club on Monday, and McKay will go into that event knowing precisely what he has to do.
Latest IGT Challenge Tour News