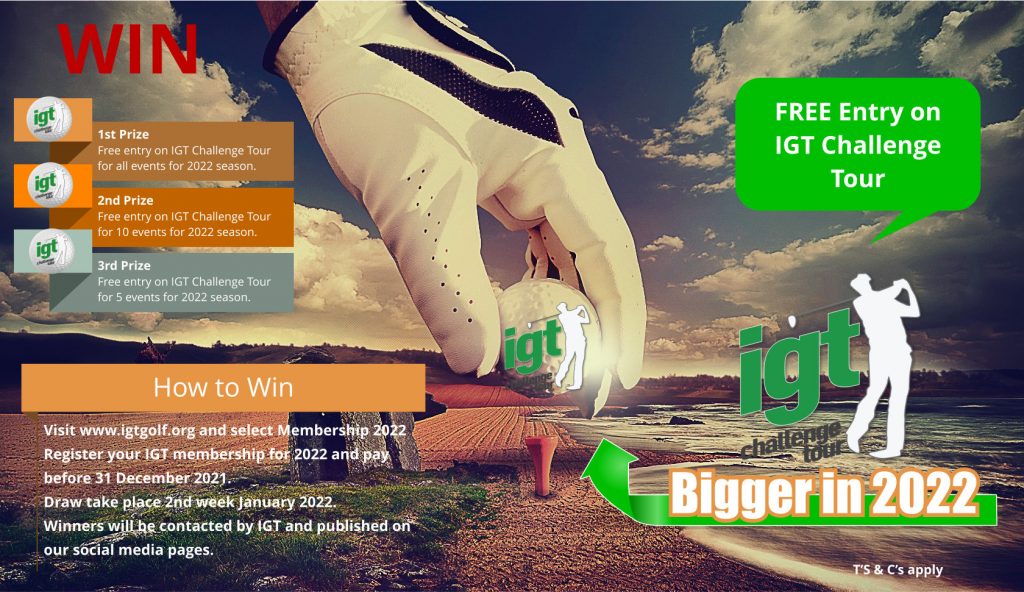 Membership now Open for 2022 season
or
Download IGT Membership Application
Membership Fee (1 January 2022 – 31 December 2022)
Membership Fee for 2022 season R2500. Save R500 and register & pay before 31 December 2021.
Member receive:
IGT Tour Badge (Belt clip)
IGT Coin marker
Guarantee entry to events
Low entry fee
Sponsorship opportunities
Partner programmes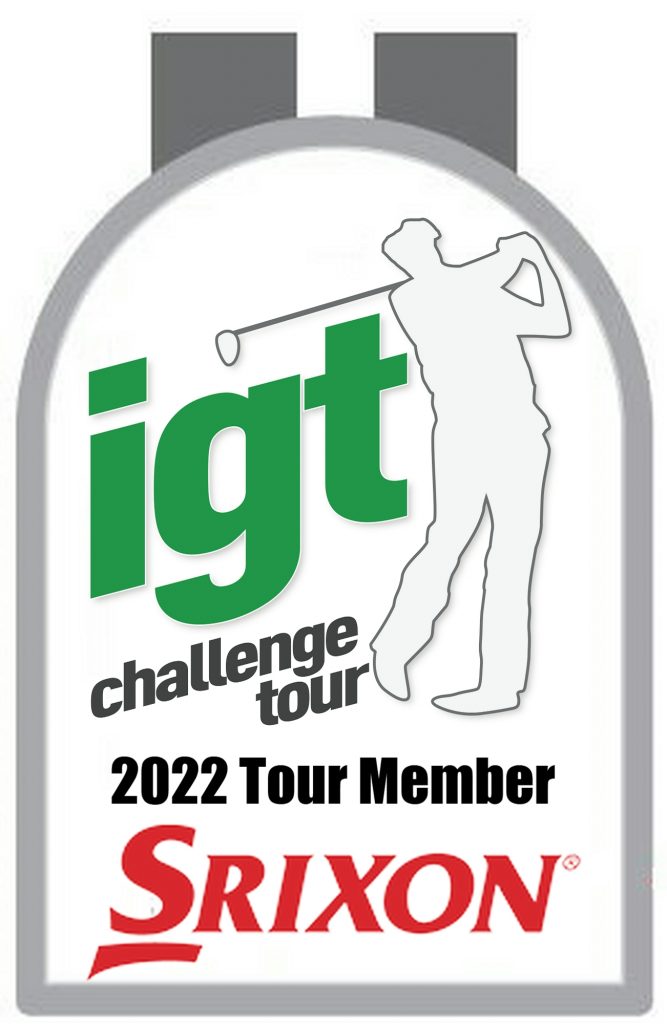 IGT entry fees for 2022 season
Race to Q-School January – March 2022
Member: R1850
Temp member: R2050
IGT events starting 1 May 2022
Member: R1599
Temp member: R1800
Rankings apply
Members will have the highest ranking in the field.
Amateurs
Amateurs can now win maximum R15,000 on the IGT Challenge Tour. Amateurs will be paid directly into their bank account.
Temp Members
Temp members pay a higher entry fee which give you a temp member status for an event.
Temp members receive Order of Merit Points per event played.
Temp members do not receive IGT Belt Clip.
Temp members receive IGT membership card.
Why play on the IGT Challenge Tour
18 Sunshine Tour Cards for Order of Merit Winners. Order of Merit starts 1 May to December 2022. (12 cards for Main IGT Order of Merit & 6 cards for Transformation IGT Order of Merit).
15 spots for Sunshine Tour Q-School final stage 2022 and 20 spots for Sunshine Tour Q-School final stage 2023.
IGT Main Order of Merit winner will win R100,000. IGT Transformation Order of Merit winner will win R100,000.
Guaranteed prize money for all events. Prize money from minimum R120,000 to R300,000.
Cut is 50 players and ties.
All Players making the cut receive money. Last place R1000.
34 Events, all year played in Gauteng.
One of the best Golf Development Tours in the world.
Multiple winners on Sunshine Tour, European Tour & PGA Tour.
Lowest cost of any golf development tour in the world. (Refer Development Tours below)
Partnership programs with Srixon, plus more.
Sunshine Tour Rookie of the Year for last 9 years.
80% average success rate at Sunshine Tour Q-School last 9 year. 100% in 2019.
IGT graduates winning the Sunshine Tour Order of Merit.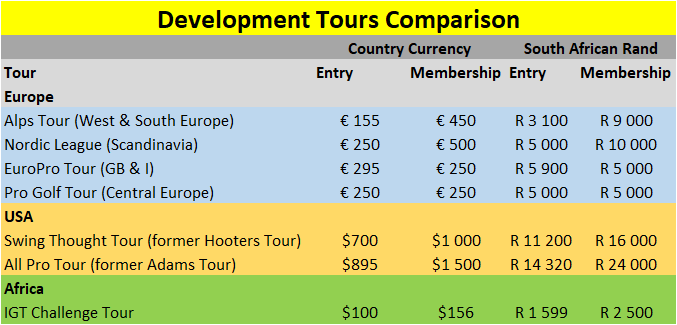 Contact US
Lorelei du Plooy
078 3300 440
T'c & C's apply
E&OE