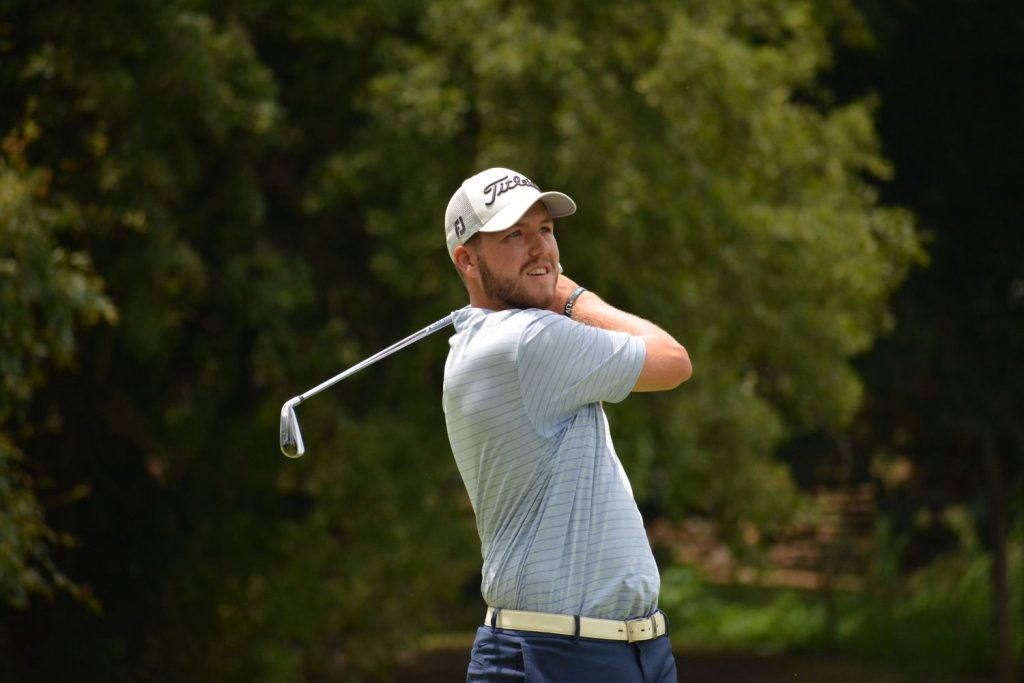 25th February 2021 | IGT Challenge Tour
Nel reaches milestone on Road to Sunshine Tour
While there is plenty of distance still to be covered on the Big Easy IGT Challenge Tour's Road to the Sunshine Tour series, Therion Nel finds himself sitting pretty after his victory in this week's tournament at Centurion Country Club.
He has climbed into third place on the list after a play-off victory over Michael Hollick in the sixth event in the series of 18 tournaments ahead of the three-tournament play-off series which is scheduled for the latter half of November at State Mines Country Club, Wingate Park Country Club and Centurion Country Club.
Nel built his victory in the rain-affected tournament that was reduced to 36 holes instead of 54 on bogey-free golf. He opened with an eight-under 62 which made him pretty tough to catch, and, although Hollick got it to 12-under, Nel's closing four-under 66 was enough to force the play-off which he took on the third hole of a sudden-death shootout with a birdie on the 18th.
His victory vaulted him into third spot on the Road to the Sunshine Tour points list, behind the leader Vaughn van Deventer and second-placed Erhard Lamprechts.
Kyle McClatchie, Dylan Kok and Gerhard Pepler currently make up the top six, with those positions after the play-off series earning their playing privileges on the Sunshine Tour.
Nel is now within striking distance of Lamprechts in second, and, although there are still 12 more tournaments ahead of the play-offs, he's set himself up for a push for the rewards as long as he maintains the kind of consistency that brings success in the long haul on a circuit like the Big Easy IGT Challenge Tour.
His stroke average in the six tournaments he has played on the Road to the Sunshine Tour is 68.55, and it has been below par all the way. Of particular significance is the fact that he averaged 71 around the tough Els Club Copperleaf, which is no mean feat and indicative of his ability to keep his scorecard tidy.
That neatness was underlined by his bogey-free stroke average of 64 in this week's tournament at Centurion. He averaged 69 in the Big Easy Road to #4 there back in December, and 67 in a Big Easy Chase to the Sunshine Tour event in January.
It was significant that he has his best putting performance at Centurion this week, with 26.5 putts per round. He averages 29.97 over 13 tournaments on both circuits, with average putts per round at Centurion of 28.67 and 31.33 on the other two occasions he's played there.
Clearly, putting is going to occupy his attention as he seeks to stay inside the top six on the Road to the Sunshine Tour.
Latest IGT Challenge Tour News