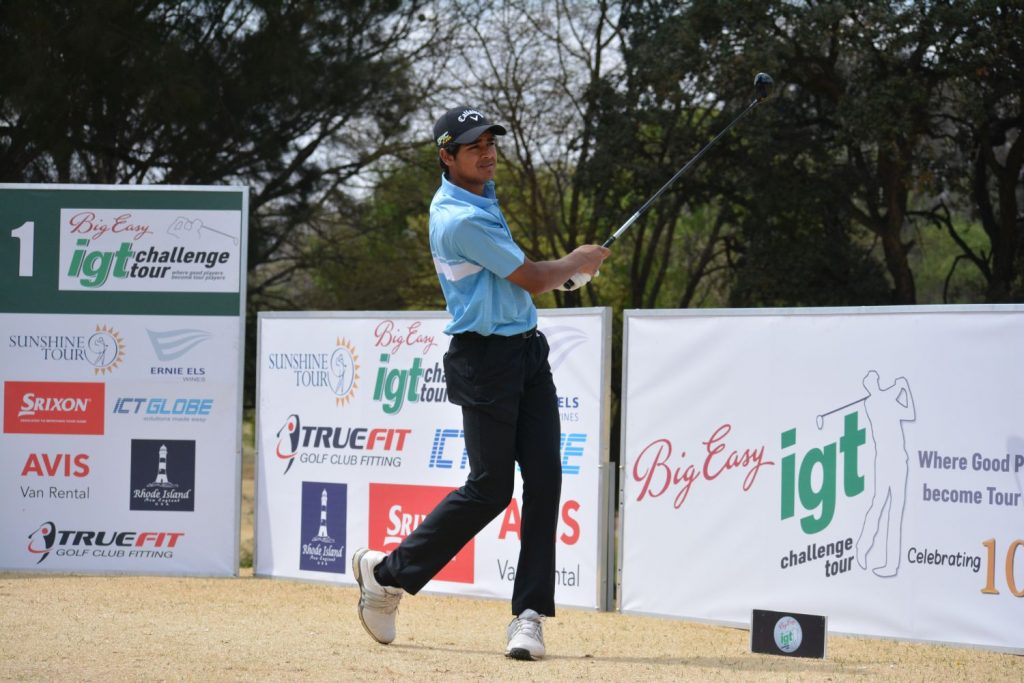 31st August 2020 | IGT Challenge Tour
Premlall gets off to fast start at Reading
ALBERTON, August 31 – A birdie on the first hole helped amateur Yurav Premlall take a share of the first-round lead on Monday in the IGT Chase to #3 Reading tournament as he carded an opening six-under-par 65 on the par-71 Reading Country Club.
Five more birdies saw him share the top spot on the leaderboard with fellow-amateur Samuel Simpson as the IGT got its third tournament underway after its restart from the Covid-19 enforced break in action.
"I've been struggling to get a good start in the two earlier tournaments," said Premlall, "and that's important if you want to take things one step further." He finished fourth last week at State Mines and in a share of fifth two weeks earlier in the opening Modderfontein tournament.
He will want to start fast again in the second round on Tuesday, when he tees off on the 10th, if he wants to challenge for the victory. "I actually had a good look at birdie there today," he said, "so I believe I can get the job done." After his four birdies on the front nine in the opening round, he did pick up two shots consecutively on the 12th and 13th.
"It's always good to be bogey-free," he said. "This course rewards you if you are hitting it nicely off the tee, and I did that today. I also didn't leave myself too many longer putts, because I found the greens a little difficult to read.
"It wasn't too cold out there, but the wind was a bit gusty, and it was swirling around quite a bit, which made club selection very important."
Simpson made an eagle two on the 10th. He gave those shots back with a pair of bogeys on the ninth and 13th, but six birdies were enough to see him share the lead with Premlall.
They were a stroke clear of Vaughn van Deventer, who made four bogeys, two eagles and five birdies in a roller-coaster round. Amateurs Drikus Joubert and Ryan van Velzen were in fourth and fifth in four and three-under respectively, while women's professional Casandra Hall was one of seven players in a share of sixth on two-under.
Latest IGT Challenge Tour News