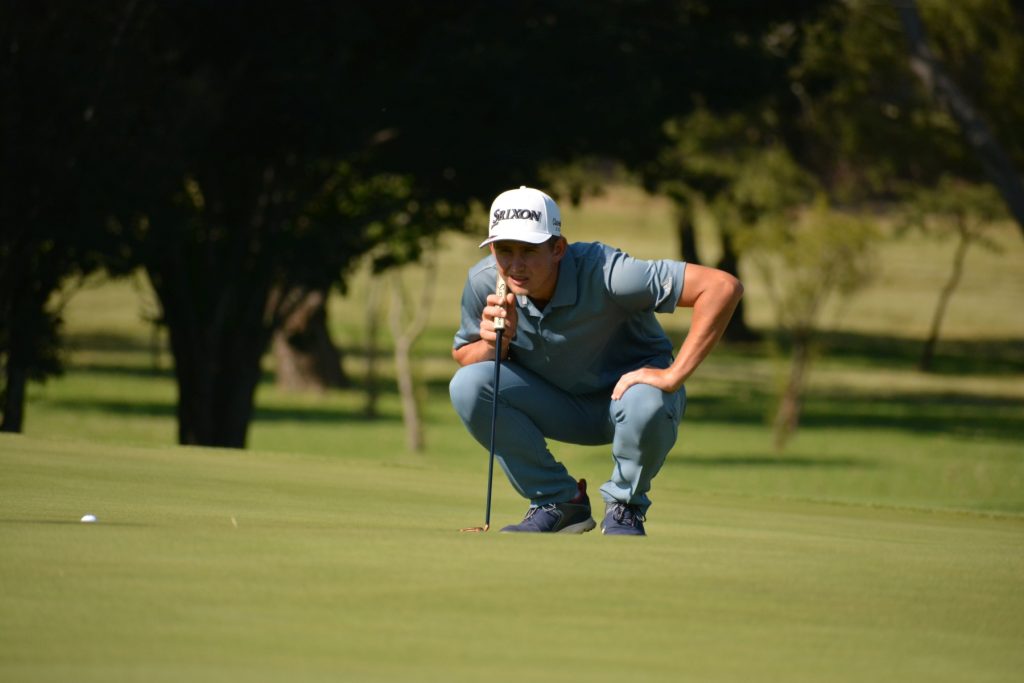 11th March 2021 | IGT Challenge Tour
Putting puts Vorster in top 3 on Chase to Sunshine Tour list
PRETORIA, March 11 – Leon Vorster got himself into third position on the Big Easy IGT Challenge Tour's Chase to the Sunshine Tour list this week with his victory in the tournament at Reading Golf Club.
He displaced Kyle McClatchie with a performance that ticked all the boxes: He had the lowest round of the week with his 63; he had the lowest nine with a 31; he had the most birdies with 18; and he had the most consecutive birdies with a run of four.
But the bragging rights he took from the event which will be most significant to him – and to his chances of being one of the three players in the series who gets his Sunshine Tour card at the end of the 40 tournaments and the series finale at Centurion on December 13 – came from his putting stats, as he averaged a superb 26 putts per round for his best performance of the season.
Everyone remembers the wisdom attributed to Bobby Locke that you 'drive for show, putt for dough', and Vorster has got that part of his game sorted as the series heads into its second half with Michael Kok still leading on 50,522.25 points, and amateur Casey Jarvis on second on 48,209.50. Vorster's 40,786.27 points puts him clear of McClatchie, with Vaughn van Deventer and Herman Loubser in fifth and sixth.
Vorster has averaged 29.06 Putts per round, which puts him 10th amongst players with 20 rounds or more in the series. He has had 1.61 putts per hole, and, again, he is 10th amongst players with the same number or more holes than his 278.
If there is something he might want to work on in his putting game, it is his putts per greens in regulation. He has 1.71, which puts him 14th amongst players with more than 200 holes recorded, and clearly, if he can get more accurate into the greens as well, he will be on to something which will make him tough to beat.
To get to that point, he will have to work on his control off the tee, as he has hit only 42.77 percent of the fairways. He was better this week, hitting 52.38 percent of the fairways for his second-best performance in that department this season.
In the end, though, he will take the confidence that comes from a victory and run with that as the season continues at Modderfontein next week.
Latest IGT Challenge Tour News