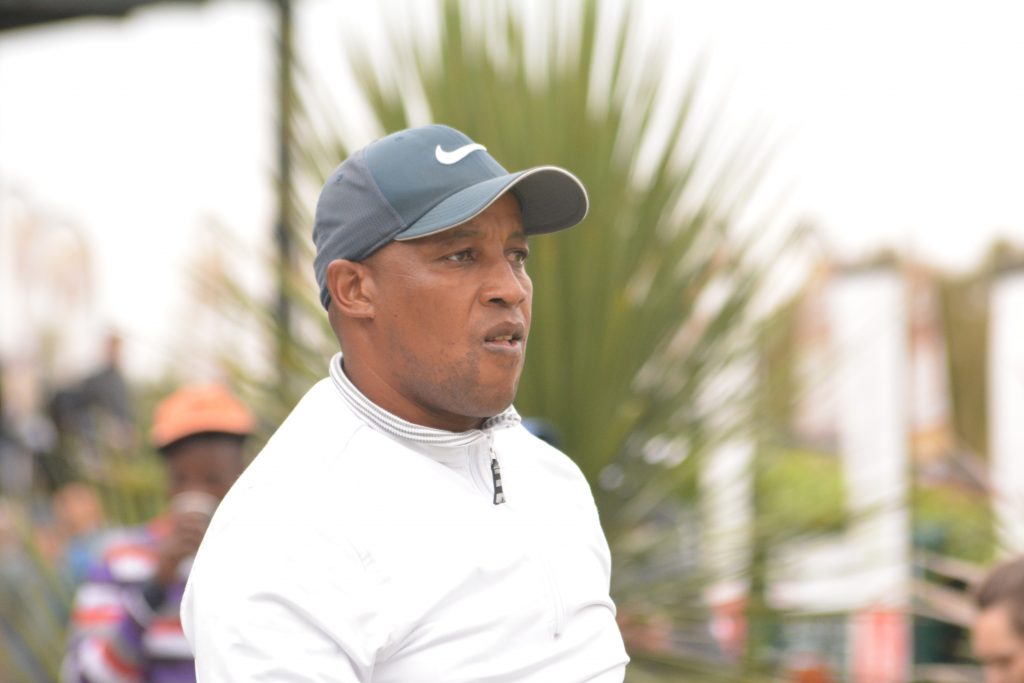 14th May 2018 | IGT Challenge Tour
Simon edges clear in Big Easy IGT Modderfontein
Simon edges clear in Big Easy IGT Modderfontein
(PHOTO – Thabang Simon; credit CJ du Plooy)
TSHWANE, 14 May 2018 – Thabang Simon fired a four-under-par 68 to edge into the lead just before play was suspended due to darkness in round one of the second Big Easy IGT Challenge Tour event at Modderfontein Golf Club on Monday.
The 42-year-old Klipfontein resident teed it up in the golf development tournament to keep competitive before his next Sunshine Tour start, but five birdies over the first nine holes propelled Simon to the top of the pile and a birdie at 17 put him pole position.
"After I got my card back at Q-School, I missed the cut in the first two tournaments, but I made the cut in Zambia and again last week at the Investec in Swaziland," said Simon. "I just wanted to keep that form going, so I came to play this week, but I wasn't expecting to lead.
"It was a solid round. The course was set up fair, with some really tough holes and a few scoring holes, but if you hit the ball well and put yourself on the right side of the green, you could score."
Simon leads by one from rookie Dylan Kok, who set the early target at three-under, CJ du Plessis, Swiss professional Martin Rominger and amateur campaigner Angus Ellis-Cole.
Play had to be delayed for an hour in the morning when the course became water-logged but the wet weather cleared in time for Simon to start in the afternoon field.
"I made birdies at one, three and five to get the ball rolling," said the Soweto Country Club golfer.
"I holed a 15-footer at six to keep it going and had another birdie at eight, but the run ended when I short-sided myself and bogeyed nine. I birdied the par five (10), dropped at 11 and missed a four-footer for birdie at the next par five (13).
"I missed another four-footer for par at 15, but I made a great birdie at 17 after I hit my tee shot into the trees. I had 80 metres to the pin and I hit a lob-wedge straight up and it landed two and a half foot from the hole. My putt at 18 was about the same distance, but I didn't make it. But it's great to have this tournament to keep the form going and stay in competitive mode."
First Round Top 10 Completed Scores
All competitors RSA unless otherwise specified; amateurs indicated as AMA
68 – Thabang Simon
69 – Dylan Kok, Martin Rominger (SUI), CJ du Plessis, Angus Ellis-Cole AMA
70 – Matthew Spacey,
71 – Dwayne Basson, Arno Pretorius
Par – David Mofokeng (LSO), Sean Bradley, Peetie Van Der Merwe, Marthin Scheepers, Cameron Moralee, Jason Rossiter, Clinton Grobler, Michael Pfeifer AMA, Jastice Mashego, Jason Roets, Stephan Erasmus
Written and released by Lali Stander on behalf of the IGT Challenge Tour.
Latest IGT Challenge Tour News