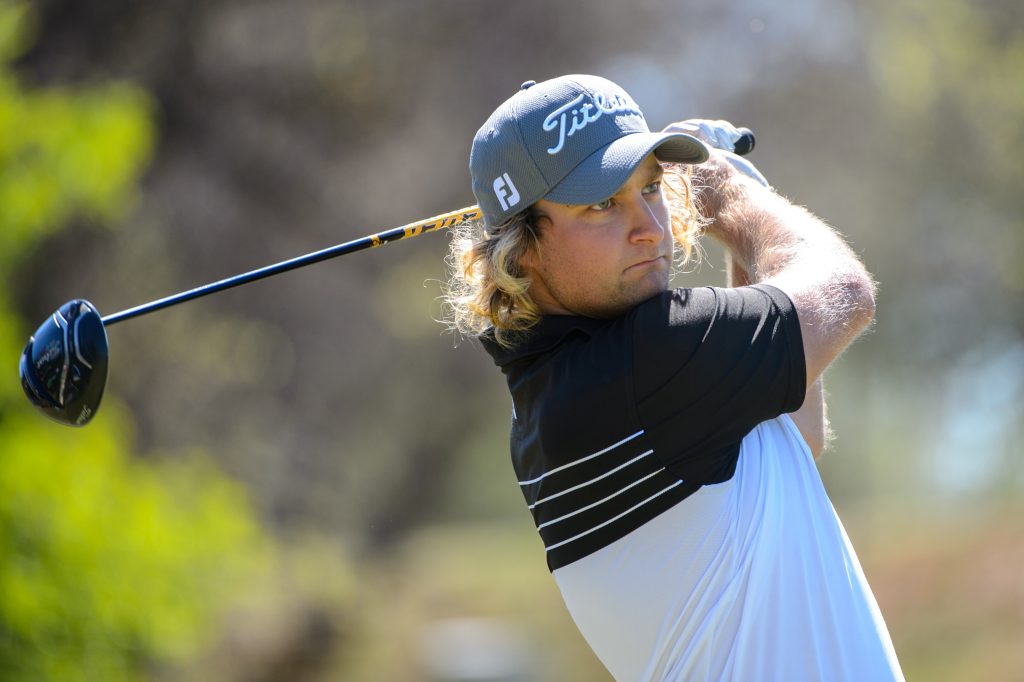 6th February 2021 | IGT Challenge Tour
Sweden's From in quest for form at Modderfontein
PRETORIA, February 5 – Sweden's Fredrik From is one of a big contingent of Sunshine Tour members playing in the Big Easy IGT Challenge Tour's Chase to the Sunshine Tour #18 which tees off on Monday at Modderfontein Golf Club.
With South Africa's premier tour only due to resume early in March, From is one of a number of players who are testing themselves on the IGT circuits which have kept going ever since competitive golf was able to resume after the initial COVID-19 lockdown.
And while he doesn't feature prominently in the IGT listings for the 40-tournament-long Chase to the Sunshine Tour or the 18-event Road to the Sunshine Tour, From is down in 123rd on the 2020-21 Sunshine Tour Order of Merit with only four tournaments under his belt, and honing his game under competitive conditions is a good idea as he seeks to finish off that season with some performances that could see him rise inside the top 50, and maybe even pull off a long-awaited victory.
One way of doing that would be to get a win under his belt on the IGT circuits, and, while he might not have come close earlier this week at Services Golf Club, where his rounds of 71-71-72 saw him finish in a share of 16th, he knows his own mercurial game well enough to understand that an improvement at Modderfontein is likely and that he could challenge for honours there.
From will be acutely aware that most of the players who finished ahead of him at Services were his peers on the Sunshine Tour, and that he needs to match or improve his recent performance as well as produce something special to keep at bay the regular players from the IGT circuit who are chasing their dream of earning a card to play on the Sunshine Tour.
Chief amongst those are Michael Kok and Vaugh van Deventer, who have each made bold bids to show they may well be amongst the three players who can win their cards at the end of the Chase to the Sunshine Tour season and the final of that series which will be played on December 13 at Centurion.
Both are in the field at Modderfontein, so From has his hands full.
ENDS
Pic: Thinus Maritz/Sunshine Tour Written by: Mike Green
For: satourgolf.co.za and Big Easy IGT Tour

Latest IGT Challenge Tour News