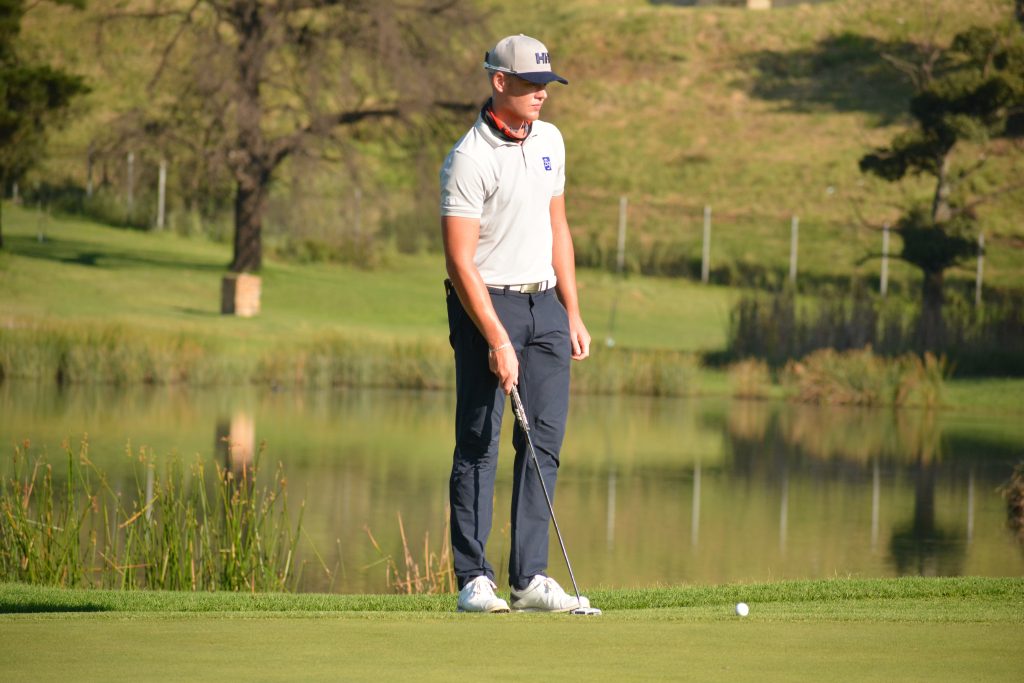 13th March 2021 | IGT Challenge Tour
Van Deventer needs to pick up pace at Modderfontein
PRETORIA, March 12 – Vaughn van Deventer wasn't in the last Big Easy IGT Challenge Tour tournament at Modderfontein Golf Club, and he needs to make good use of the Chase to the Sunshine Tour #21 at Modderfontein Golf Club which tees off on Monday.
That tournament was won by Kyle McClatchie, who is currently in fourth place in the Chase to the Sunshine Tour rankings. That's one ahead of Van Deventer, and they will both want to get a good result as the series begins the second half of a 40-event season with the final set for Centurion on December 13.
That's because the top three players after that final will win their Sunshine Tour playing privileges.
Van Deventer came eighth in the last tournament, with a closing round of 66 bringing him within eight shots of the winner, Leon Vorster. And, with a win to his name on the circuit, Van Deventer will want to regain that kind of form at Modderfontein next week.
He will have the usual stern opposition lined up against him, with regular contenders like last week's winner Vorster, and other champions like Ryan Tipping, McClatchie, Franklin Manchest and Michael Kok also in the field.
McClatchie has the memory of his win at Modderfontein fairly fresh in his memory, so he will know what to do to try and get a second victory there, and that makes him a dangerous opponent. Vorster came sixth in that tournament, and, in conjunction with his win this week, that will give him the kind of confidence that makes him dangerous too.
Kok leads the Chase to the Sunshine Tour, and that has come from consistently good performances. He had an uncharacteristically quiet week in the last tournament, with rounds of 70-71-72 leaving him at level-par and 11 shots off Vorster's pace.
So there is much for Van Deventer to take into consideration, and the knowledge that a good performance will take him closer to the top three will fuel his performance at Modderfontein.
Latest IGT Challenge Tour News