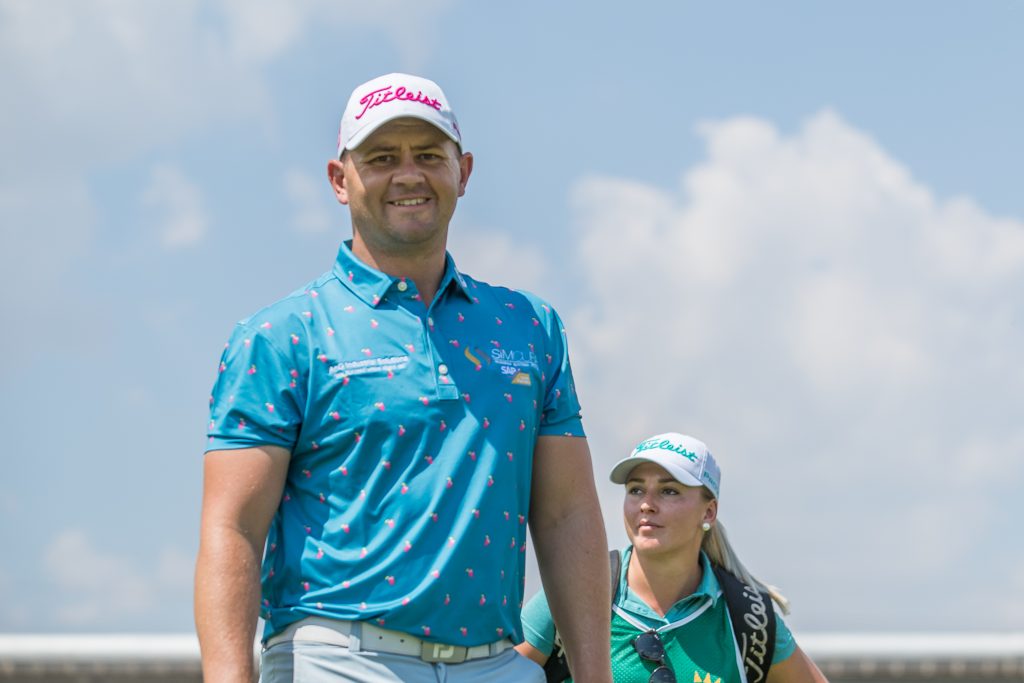 14th April 2021 | IGT Challenge Tour
Van Tonder grateful for IGT roots ahead of debut major appearance
PRETORIA, April 14 – Daniel van Tonder is not one for looking back, but when the invitation for him to play in the year's second major championship, the PGA Championship at Kiawah Island in South Carolina, he couldn't help reflecting on his professional roots.
His breakthrough international victory came on the European Tour at the end of March, when he won the Kenya Savannah Classic in Nairobi, and found himself catapulted inside the world's top 100 on the Official World Golf Ranking.
It's the latest victory in a career that stretches back to 2011, after he turned professional in February that year. And his first professional steps were taken on the Big Easy IGT Challenge Tour, then called the IGT Pro Tour.
"In 2010 I completed my junior golf year by winning 12 times," he says. "I was number one amateur in the country and I wanted to feel how it would be as a pro. So, I signed away my amateur status and played IGT for that year. No-one actually knew me, but I won in the first event I played in on the IGT."
That tournament was a 72-hole event at Blue Valley Golf and Country Estate in Pretoria, and he opened with a two-under-par 70. But he quickly got things going with his second and third rounds of 68 and 64. His closing 70 took him to 16-under for the tournament.
And so it began. "After that I won nine more times," he says laconically.
His extraordinary run that year bears closer examination: He did indeed win nine more times in a total of 19 tournaments, five times over 72 holes, three over 54 holes and once over 36 holes. He came second three times, third once, fourth once, and sixth, seventh and eighth once each in his 'worst' performances of the season.
He used that superb foundation to take a step up. "That year, I finished second at the Sunshine Tour Qualifying School," he says. "And then I went on and won Rookie of the Year."
Again, the brief summary does scant justice to a great year: He came second twice, and had five other top-10s. In cash terms, his best performance was a share of 15th in the Alfred Dunhill Championship which netted him just short of R230,000.
He went on to win twice on the Sunshine Tour in 2014, after which he experienced a five-year drought before breaking through again in 2019. Then the floodgates opened: Four wins between the end of August 2020 and the end of October that year after the return to action of the tour from the lockdown signalled that his earliest professional dominance had returned.
"I am a big believer in looking towards the future. The past is the past and it can't be changed," he says. "But the IGT is a great way to go and test yourself and see if you are good enough. You have to play well at every event and the pressure is very similar to the Sunshine Tour.
"It's a great stepping stone to enter the Sunshine Tour, and that in turn prepared me to be able to make it on the European Tour. And I am very grateful to the IGT for the start it gave me."
It's a start which will have him teeing it up with the world's best in the PGA Championship in May. He knows he belongs there because of his solid foundation.
Latest IGT Challenge Tour News